Kardashian Jenner Round-Up: Khloe, Kim, & Kourt Awarded $10.6M In Lawsuit!
Try and Keep Up!
Lara Sophia February 6, 2019 9:14am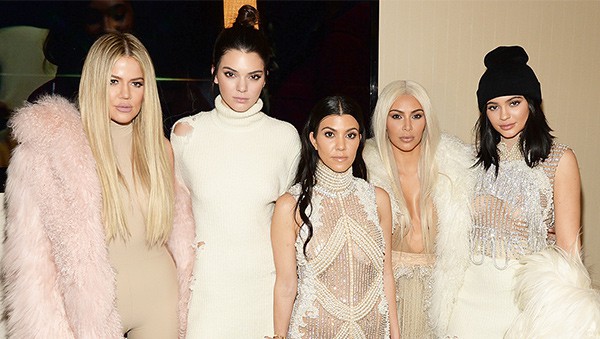 Another week, another Kardashian-Jenner roundup. Shockingly it's been quite an eventful week for the Kardashian-Jenner clan. And this week's news cycle further proves that Kylie has dethroned Kim as the Queen of Bee of the Kardashian-Jenner family.
Here's everything that went down with the KarJenner clan this week. Hint get ready for lots of Kylie news!
Kylie Hints About Baby Number 2
Kylie left fans wondering if she could be preggo with baby number two. This rumor caught wind after she posted a photo of her and Travis on Instagram with the caption "baby #2?"
Kar-Jenner Family Shows No Support For Travis; Chooses Kanye Instead
The makeup mogul also spent the weekend supporting her love, Travis Scott, during his SuperBowl half-time performance. On Instagram, Kylie showed off how much their daughter Stormi loved seeing her dad on TV.
While Kylie and Stormi celebrated Travis' performance the rest of the Kardashian-Jenner clan didn't support him at all. Instead, the family focused on a performance by Kanye West.
Stormi Turns One
Speaking of Stormi, she turned one on February 1st. Kyle wrote a super sweet post dedicated to her baby girl on Instagram. However, it turns out Kylie had to push back Stormi's first birthday party due to the torrential rain that has been hitting Los Angeles.
Kendall Gets Bangs and Poses Nude For Vogue Italia
Kendall posed nude for Vogue Italia and left everyone's jaws on the ground. Kendall left little to the imagination in her latest shoot, but she still kept things classy and very high fashion. Kendall caused even more of a stir when she revealed her new hairstyle that included bangs. No word on if the bangs are real or clip-ins, but it seems like Kenny is just testing the waters on her new look.
Kourtney Gets Heat For Posting Lingerie Photo on Stormi's Birthday
Kourtney posted a sexy lingerie photo on Instagram and received a ton of head for her post. Why? Because she happened to post it on Stormi's birthday.
"The most touching birthday wish for stormi," one follower commented.
The oldest Kardashian quickly clapped back at critics for their ridiculous comments.
"She doesn't have Instagram yet, but Stormi if you're reading this Happy 1st Birthday!" Kourt replied.
Kim Denies Having Bad Skin
Kim had a challenging week as she fought back allegations that she has terrible skin. The Daily Mail called Kim out for piling on makeup to cover up her bad skin. However, Kim insists that it's psoriasis on her face and not pimples.
Fans Call Out Khloé Kardashian for Photoshop Fail
Another week, another photoshop fail. Khloe is being called out for a major photoshop fail after supporters pointed out that it looks like she has two thumbs in a recent photo.
"Do I see two thumbs???" one fan asked in the comments.
As someone else added, "I didn't even notice, but now that it was brought to my attention it does look insane."
Khloe addressed the hate in an Instagram story saying: "Haters always say it's Photoshopped."
Kylie Shares Her Home With Architectural Digest
Kylie opened up her massive and fabulous home to Architectural Digest. She showed off her wealth and unique interior design taste in the spread. Let's just say Kylie is one lucky girl – I mean that purse closet alone is to die for! Hold on, let me wipe the drool off my chin.
Adrienne Bailon's Comment on Khloé's Pic of True Shows There Is No Bad Blood
The former love of Rob's life is still on good terms with the Kar-Jenner sisters despite their ugly split all those years ago. Adrienne commented on Khloe's picture of True
"Yoooooo my ovaries can't take it!" the talk show host commented on photos of True. "Too cute! Beautiful."
---