Kourtney Kardashian and Sophia Richie Celebrate Scott Disick's Birthday!
Try and Keep Up!
Lara Sophia May 29, 2019 9:00am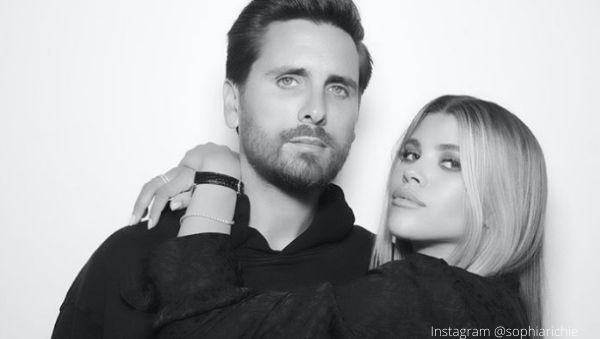 Here's everything that went down with the KarJenner clan this week.
Scott Disick Celebrated His 36th Birthday With Sofia Richie and Kourtney Kardashian
The Lord turned 36 over the weekend and celebrated with his nearest and dearest which included his girlfriend Sofia Richie and his ex-girlfriend Kourtney Kardashian. Also at the party were Kourtney's sisters Kylie and Khloe. If anyone thought that there was bad blood between the Kar-Jenners and Sofia they'd be sorely mistaken. Turns out this Kar-Jenners really are one big, happy family.
Kim and Khloe also dedicated sweet posts to Scott for his birthday, where they gushed about what a great man and father he's turned out to be.
Kim Uses Baby Filter Looks Like Chicago While Kourt Looks Like North
Chicago pic.twitter.com/RFrwRvJDCs

— Kim Kardashian West (@KimKardashian) May 28, 2019
Kim and Kourtney tried their hands at the trendy baby filter on Snapchat and they surprisingly looked just like Kim's kids. Kim proved even further that Chicago is her twin, while Kourtney shockingly looked just like Kim's oldest daughter North.
Kourtney Reveals What She Eats on Her 'Cheat Days'
Even Kourtney has cheat days! In a recent post on her lifestyle site Poosh, Kourtney reveals what she eats on cheat days. While Kourtney eats healthy most of the time she does cheat twice a day with "a little something sweet after lunch and dinner."
"A healthy lifestyle requires balance—allowing yourself to hit the snooze button when you really need it, skipping the gym for quality time with friends, and of course cheat days," Kourt explains. "Yes, indulging every once in a while is self-care. Whether you follow a strict diet or not, we all deserve days off. No guilt and no boundaries."
According to Kourt, it's important to "spoil your cravings" and embrace your "naughty eating habits" in moderation. For Kourt, her cheat day would be Sunday.
So what foods does Kourtney indulge in on her cheat days? Matcha Lattes, Chocolate Croissants, Waffles with Butter and Syrup, Double Stuff Oreos, Cheetos, and Popeyes Lousiana Kitchen.
---