Kourtney Kardashian Implies She's Quitting KUWTK in New Trailer
Try and Keep Up!
Lara Sophia October 16, 2019 12:26pm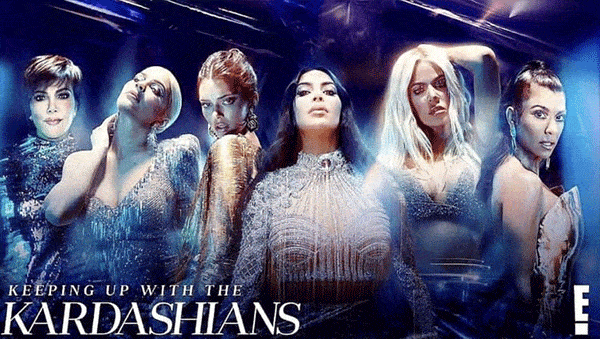 Here's everything that went down with the KarJenner clan this week!
Would Kourtney Be Happy If KUWTK Ended?
In a new preview for KUWTK, Kourtney Kardashian says 'Yeah, who cares?' when asked by sister Khloe if she would "be happy if the show ended."
That comment then doesn't sit well with Kim who says, "We're firing Kourtney. She's out."
Kourtney has previously admitted that she's thought about quitting KUWTK.
Tristan Gave Khloé a Pink Diamond "Engagement Ring"
Khloe, on the other hand, is dealing with her own family drama. In the same preview, fans find out that Tristan surprised Khloe with a pink diamond ring. However, when Scott says "this is fully like an engagement ring" Khloe freaks out and tells him "No, no, no!"
Kourtney Finds Out Who Stole $5,200 & Hacked Her
Speaking of drama, on this past Sunday's episode of KUWTK, Kourtney learned that one of her household employees was stealing from her. The unnamed culprit stole $5200 and hacked into her phone and other devices.
Kourtney first noticed that her iPad went missing but thought she simply misplaced it. However, when $700 went missing from her wallet she quickly put the pieces together. It turns out the employee also swiped $4200 from Scott Disick's wallet.
To make matters even worse, the employee hacked Kourtney's phone and was reading her text messages. Yikes!
Kourt said she "learned a huge lesson" and that no future new employee will "step foot" in the house without providing their "social, name and address."
Kim Slams Kanye After He Questions 'Who' Her Sexy Met Gala Look Is For
https://www.instagram.com/p/BxJMGe2nKrv/Kim was so excited for her MET Gala look this year but her bubble was burst when her husband, Kanye West, revealed that he wasn't a fan of the sexy look. The night before the MET Gala, Kanye let it be known that he disapproved of Kim's sexy Thiery Mugler dress and questioned who she was wearing it for.
"I went through this transition where being a rapper, looking at all these girls and looking at my wife, like, 'Oh my girl needs to be just like the other girls showing their body off.' I didn't realize that that was affecting my soul and my spirit as someone who is married and the father of now … about to be four kids. A corset is a form of underwear, it's hot, for who though?" the rapper told Kim.
The criticism didn't sit well with Kim.
"So the night before the Met you're going to come in here and say that you're not into a corset vibe?" Kim responded. "You're giving me really bad anxiety. You knew last night I had really bad anxiety and I don't need any more negative energy and for you say you're now not into me wearing a tight dress."
"You are my wife and it affects me when pictures are too sexy," Kanye fired back.
"You built me up to be this sexy person and confidence and all this, and just because you're on a journey and transformation doesn't mean I'm in the same spot with you," Kim replied.
An annoyed Kanye said, "Okay, alright. Okay, alright cool," before walking out of the room as Kim told her friends, "That's absolutely ridiculous."
Ultimately, Kanye stood by Kim's side and was her biggest cheerleader at the MET Gala.
Source: PEOPLE 
Thoughts on this week's roundup? Sound off below!
---