Kanye West Gives Kim Kardashian a $1 Million Gift for 39th Birthday!
Try and Keep Up!
Lara Sophia October 23, 2019 9:00am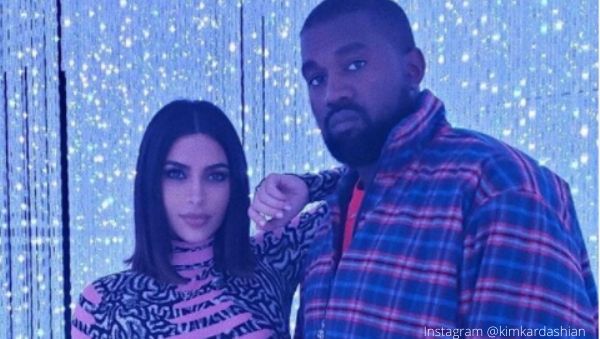 Here's everything that went down with the KarJenner clan this week!
Kim Turns 39 and Gets Special Gift From Hubby Kanye West
Happy Birthday, Kim!! On October 21, Kim turned 39! The KKW Beauty founder celebrated her birthday with her close friends in Palm Springs followed by a dinner at her house. The dinner was thrown by Kris and Kanye and featured all of Kim's favorites.
"My favorite Armenian restaurant Carousel came and catered and then was surprised with a beignet truck and churro stand!" Kim revealed on Twitter while sharing a clip of her birthday dinner table.
My favorite Armenian restaurant Carousel came and catered and then was surprised with a beignet truck and churro stand! pic.twitter.com/LPSJ1Ipk5R

— Kim Kardashian West (@KimKardashian) October 22, 2019
"Thank you so much for all of the birthday love! I had the best most relaxing birthday ever! Spent the weekend w my amazing friends in Palm Springs and then had a family dinner at my house tonight thrown by my mom and Kanye," Kim added.
While Kim received loads of amazing gifts for her birthday her favorite gift came from her hubby. Kanye donated $1M to Kim's favorite charities for prison reform.
"I got amazing gifts from my whole family and Kanye for me the most amazing bags. But he also donated $1 million to my favorite charities that work so hard on prison reform on my behalf from him and the kids. This makes my heart so happy!" Kim confessed on Twitter.
KKW Beauty Launches At Ulta
Kim Kardashian followed in the footsteps of her little sister Kylie and her Kylie Cosmetics brand by bringing her KKW Beauty line to Ulta.
On Sunday, KKW Beauty officially launched at Ulta locations across the U.S. To celebrate, Kim stopped at an Ulta in Palm Springs and gushed about how happy she was to expand her beauty brand to a new audience.
"Today @kkwbeauty launched at @ultabeauty and I couldn't be more excited. I stopped into Ulta in Palm Springs today and was so proud to see all of my product there and talk to new customers who hasn't tried KKW Beauty yet and that made me so happy! Make sure you go check it out at all Ulta stores," Kim shared on Instagram.
Kris Attends Jennifer Lawrence's Rhode Island Wedding
The matriarch of the Kar-Jenner clan attended her friend Jennifer Lawrence's wedding to Cooke Maroney last weekend in Rhode Island. The wedding was a whos-who of Hollywood and include guests Adele, Cameron Diaz, and Benji Madden, Nicole Richie and Joel Madden, Amy Schumer, Ashley Olsen, and boyfriend Louis Eisner, Sienna Miller, and Lucas Zwirner, plus actress Emma Stone just to name a few.
Kris donned a black, long-sleeve gown with an embellished collar and bust.
Kourtney Responds After a Fan Calls Her Out for 'Unhealthy' Food Run
The Poosh founder is clapping back! Kourtney fired back after a fan called her out for indulging in "unhealthy" food. On Instagram, Kourt posted a photo of herself at a convenience store with loads of junk food on the countertop.
A fan attempted to shame the KUWTK star by commenting, "I didn't know you ate unhealthy" in reference to the Funyuns, Pringles, Cheetos, and coconut water. in the photo.
However, the comment didn't phase Kourt, who shot back "Road trip sooooo." Other fans quickly came to Kourtney's defense.
"Road trip calories don't count," joked one fan while another added: "Life is too short to be judgey. Enjoy your snacks!"
Meanwhile, Kar-Jenner pal Jason Kennedy jokingly commented, "At least the coconut water balances it out…" to which Kourtney replied, "Exactly."
Kylie Trademarks 'Rise and Shine'
Rise and Shine because Kylie Jenner is planning to cash in on her latest viral sensation in a major way. The Kylie Cosmetics owner has filed documents to trademark "Rise and Shine" as well as  "RIIISE AND SHIIINNEE." This comes after Kylie's Rise and Shine clip went viral and amassed billions of views on Tik-Tok. If you're a little lost here's the 411. Kylie recently gave fans a tour of her Kylie Cosmetics Office and posted the video on her YouTube. In the video, Kylie goes to wake her daughter Stormi up from a nap and sings "RIIISE AND SHIIINNEE."
The clip of the KUWTK singing quickly took off and sparked a bevy of memes mocking her. But instead of being embarrassed the youngest Kar-Jenner is cashing in. She quickly launched two "rise and shine" hoodies which almost immediately sold out.
However, Kylie isn't done there. She's planning on making more money by trademarking "Rise and Shine." According to TMZ, this trademark covers "belts, pants, coats, dresses, footwear, gloves, headbands, headwear, jackets, loungewear, scarves, sleepwear, socks, swimwear and undergarments as well as cosmetics."
Rob Spotted At Kim's Birthday; Reportedly Sober and Slimmer
The ever allusive Rob Kardashian has spent the last few years living out of the public eye. According to TMZ, Rob has been focusing on his health and dropping some weight. Rob was recently spotted in a video from Kim's 39th birthday looking much slimmer than normal.
Sources say that Rob has quit drinking and is making better dietary choices. Rob is reportedly cutting back on fast food and exercising more to get in shape.
Thoughts on this week's roundup? Sound off below!
---