Kandi Burruss Means Big Business
From singing to selling to serving, RHOA's original boss b**** is doing it all!
Dana Escamilla August 10, 2017 1:57pm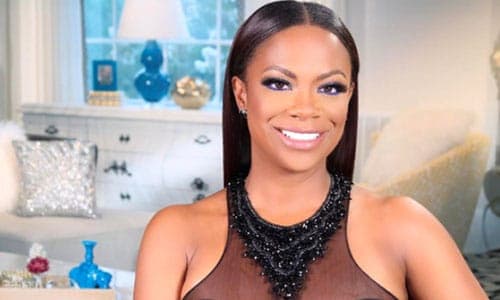 2017 is the year of Kandi Burruss! The Real Housewives of Atlanta star is a recent Fortune Insider award winner for being an influential player in business and beyond. It's easy to see why this Bravolebrity is so hot! Her career this year alone consists of singing and performing, acting in a movie, opening a restaurant, running her clothing boutique, launching a children's product line, and promoting her collection of sex toys. Phew. We have no idea how this mother of two finds the time, but it's NO LIE, this woman's hustle on the Burruss brand is real! 
Xscape Reunion
The Grammy Award winning singer / producer made headlines when she reunited with her 90's group members Tameka 'Tiny' Cottle-Harris, LaTocha Scott and Tamika Scott. Their breakup was dramatic so the reunion 20 years later for the Essence Festival was one of the most anticipated performances of the year. The news of the reunion fired up their fans so much they added a BET awards performance and launched an Xscape reunion tour. The reunion also inspired Love & Hip Hop franchise producer Mona Scott-Young to create a reality show documenting their coming together and preparation. The docuseries is set to air on Bravo in November along side RHOA season 10!
Bedroom Kandi
In 2011 Kandi launched Bedroom Kandi, the successful multi-level marketing brand of affordable luxury sex toys and products. To ensure her fans have a happy ending at the Xscape concert, Kandi has been cross-promoting her sex toy line with exclusive appearances for fans who buy the products at their shows!
Old Lady Gang Restaurant
Kandi Burruss' restaurant, Old Lady Gang, was inspired by the Southern recipes mama Joyce Jones and aunts Bertha Jones and Nora Wilcox, affectionately known as the "Old Lady Gang," taught Kandi in the kitchen! In a joint effort with husband Todd Tucker, OLG opened in Atlanta so Kandi can share her favorite dishes on the menu with her fans and celebrity friends!
Raising Ace
Inspired by Kandi and Todd's adorable baby boy Ace Wells Tucker, Kandi recently launched Raising Ace. A company with a cause, Raising Ace creates high-quality uni-sex baby and children's products that make parenting fun and engaging.  The company also contributes a percentage of its earnings to non-profit organizations that support single parents, parents struggling to get by, and organizations that promote parenting education.
Tags Boutique
Kandi's clothing store, Tags Boutique, first opened its Atlanta doors in 2009 and expanded to a second location in Las Vegas. Kandi has been modeling her wares on Instagram to promote both shops lately. Tags ATL has also made some cameo appearances on RHOA!
Acting Role in Never Heard
Beat pics of Kandi started circulating on Instagram scaring fans! She came clean that she took the unexpected role for Never Heard, a story centered around one man's struggle to avoid the sins of his father. Never Heard opens in theaters October 2017 – just before the premiere of RHOA and the Xscape docuseries!!
Filming Real Housewives of Atlanta Season 10
Nene Leakes is taking her peach back, Kenya Moore might get cut if her new hubby isn't on the show and questions still swirl as to whether Phaedra Parks will be back after the explosive lies she spread about Kandi in season 9. One thing is for sure, the OG RHOA star is already filming and taking home trophies for slaying Cynthia Bailey looks!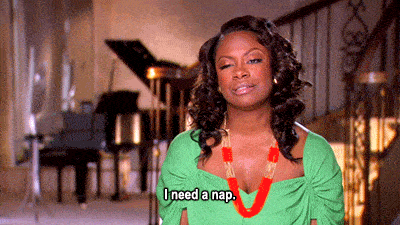 Have RHOA questions? We have answers! Check out our RHOA Q&A!
---