'Counting On' Star Josiah Duggar Spends Time with Lauren's Family on Vacation
Josiah Seems to Be Bonding with the In-laws
Mandy Robinson October 21, 2018 9:18pm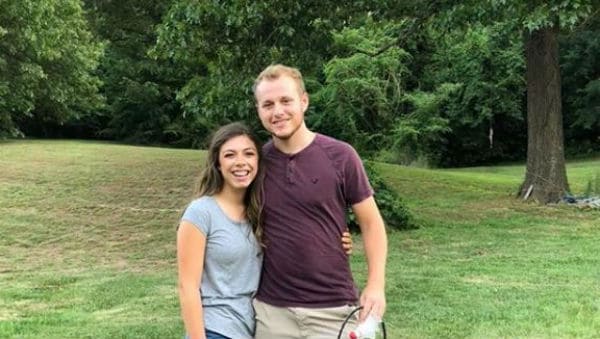 Counting On stars Josiah and Lauren Duggar just spent some time with her family on a nice vacation. On the show, fans see them spending time with Josiah's family, but Lauren's family has also made appearances. In Touch Weekly posted about a trip recent trip that Josiah took with her family.
They were in North Carolina and went on a trip to the mountains. They went hiking in Brevard and looked like they had a great time. The couple must have been here before since they shared that it was one of their favorite places to go. Josiah and Lauren said they like to relax in this area.
Lauren and Josiah do show off a lot of PDA now that they can do that with each other. They seem to enjoy holding hands and putting their arms around each other. Before getting married, they couldn't even do a front hug with each other. Lauren already gets along well with the Duggar family. It is great to see Josiah spending time with her family and getting along with them as well.
Josiah and Lauren Duggar seem to be doing great since getting married. The fans love this couple. Recently, it was brought up that Jill Duggar Dillard still has a picture of Josiah's ex on her Instagram. He courted Marjorie Jackson before Lauren and it didn't work out. Honestly though, who cares if Jill didn't take the picture down? Josiah has moved on and so should everyone else. He has found his true love and once a Duggar gets married, they never get a divorce.
What do you think of Josiah and Lauren Duggar as a couple? Let us know in the comments section below and don't miss new episodes of Counting On when they air on TLC. They are not airing new episodes at this time, but it should be back soon.
---