Joseline Hernandez Joins the Cast of Love & Hip Hop Miami
A familiar face returns to the Love & Hip Hop franchise
Lisa Evans December 13, 2019 12:10pm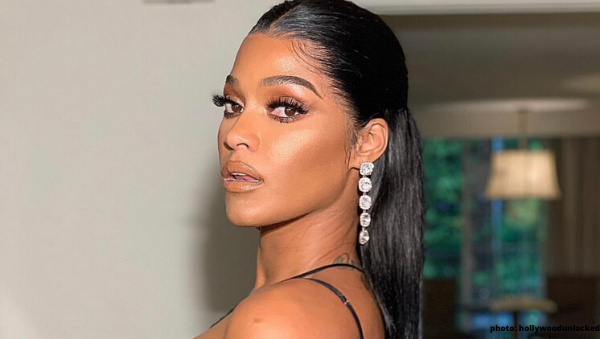 The self-proclaimed Puerto Rican Princess has returned to the Love & Hip Hop franchise.  Similar to Lebron she is taking her talents to South Beach.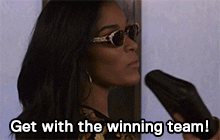 photo: giphy.com
Last time we saw Joseline Hernandez on our screens she was cutting ties with the franchise.  Three years later she has said goodbye to Atlanta and will now be a cast member on Love & Hip Hop Miami.
Instagram handle: @loveandhiphop
Smart move by Mona-Scott Young because the Miami ensemble could use a little spice.
Joseline was the breakout star of Love & Hip Hop Atlanta and earned two spin-offs with ex-boyfriend and father of two-year old daughter Bonnie Bella, Stevie J. You may recall the two shows; Stevie J and Joseline Go Hollywood along with Joseline's Special Delivery.
When she initially left the LHHA franchise she was certain that another show would drop into her lap.  However, what many of these stars are beginning to realize is that Mona has the reality show brand on lock down.
Moral of the story:  If you want to work again you will bow down to the Queen of Reality Television.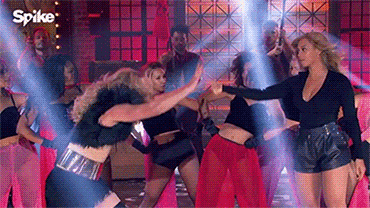 photo: giphy.com
Good news is that Joseline has been making headlines with her drama recently.  After leaving Stevie J she finally found love.  Things were looking up for Joseline and it looked like she was well on her way to getting her happily ever after.
Then Stevie decided that he wanted to be a full-time Daddy. The former couple and parents to Bonnie Bella have spent the last several months fighting in family court.
Stevie claimed that Joseline was not only keeping his daughter from him she was making important decisions without his input.  Mainly relocating to Miami without his permission.
Initially sources stated that a judge ruled Stevie should be the custodial parent, however several weeks later we learned that Joseline and Stevie J now have shared custody of their daughter and neither will pay the other child support.
Joseline is still seeking her breakthrough in the music business.  Allegedly she is engaged to her new boo.  And while she is supposed to be premiering a Cabaret Show on the Zues Network; a release date has not been confirmed.
For now, just enjoy season three of LHHMIA which returns on Monday, January 6.
Are you happy to see Joseline back with the Love & Hip Hop franchise?  Will you tune in for season three of Love & Hip Hop Miami?
---