Jordan Kimball Confirms He has Dumped Jenna Cooper
Jordan Kimball Confirms He has Dumped Jenna Cooper
Mandy Robinson September 12, 2018 4:51pm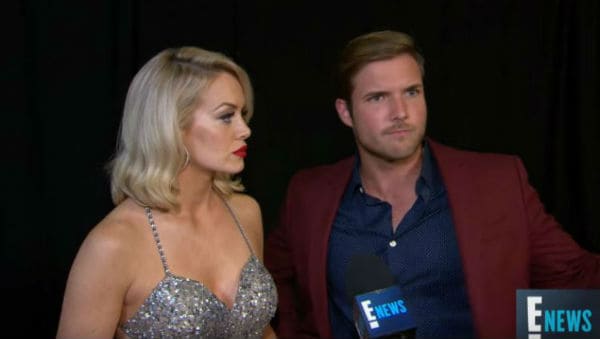 The last two days have been full of Bachelor in Paradise drama. Reality Steve revealed that Jenna Cooper had allegedly been cheating on Jordan Kimball the entire time they have been together. He even shared that her relationship with Jordan was allegedly fake and was just being used to promote her business. Jordan had no idea that any of this was going on until Steve's post was revealed.
Today Jordan went to his Instagram and shared that things are over with Jenna. He has decided to move on from this relationship after everything that he has been told. Jenna Cooper is still denying the rumors and is even saying she is taking legal action, but that didn't keep Jordan from breaking up with her. You can see what he had to say in the post below and he didn't hold back.
When the Bachelor in Paradise reunion was filmed, Jenna and Jordan were still going strong. This only aired last night, but it was actually filmed a couple of weeks ago. They shared that they had a wedding date set and even wanted Chris Harrison to officiate for them. They were supposed to get married next summer and also have an engagement party next month. Now, none of this is going to happen and all Jordan has is a broken heart.
The fans are shocked about what went down between Jenna and Jordan. This couple really did look like the one who was going to make it work. Things are over and it would take a lot for her to ever win him back or earn his trust again.
Are you shocked by what went down between Jenna Cooper and Jordan Kimball? Who do you believe? Let us know in the comments below, and don't miss watching Colton Underwood as The Bachelor when it starts airing in January on ABC.
---