Jim and Alexis Bellino Open Up About Their Divorce: "There is No Bad Blood Between Us"
Alexis and Jim are trying to keep the peace.
Genny Glassman June 28, 2018 3:54pm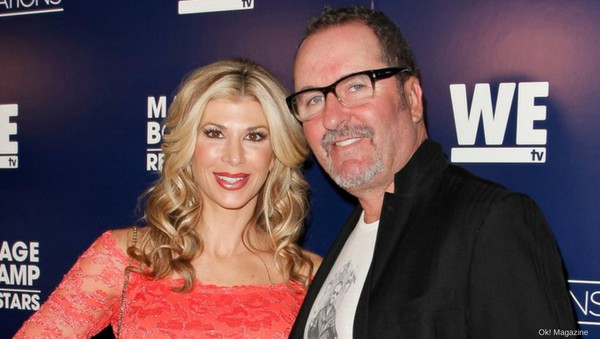 Former Real Housewives of Orange County star Alexis Bellino and her soon-to-be ex-husband Jim are opening up about the shocking news last week that Jim has filed for divorce.
On June 21st, Jim filed paperwork for separation. Jim listed "irreconcilable differences" as the reason for the split, asked for joint custody of their three children (James, Melania, and Mackenna), and spousal support from his soon-to-be ex-wife.
Neither Jim nor Alexis have decided to share why their marriage fell apart, but on a joint statement given to Us Weekly on June 28th, Jim and Alexis share that moving forward they are trying to keep things amicable.
"It is with heavy hearts that we inform the public of our mutual decision to end our marriage — but it's important to us that you know we made this choice together, with love, and as the best decision for our children's future,"

"We hold one another in the highest regards as spouses," they add "and especially as parents. We have agreed on 50/50 custody of the children, and we ask that you respect our privacy by not theorizing about the reasons for our divorce."

"In recent days and weeks, there has been a lot of negative discussion about our marriage and why it is ending. Outside of the news of our decision to part ways, there is nothing provocative, alluring, or sordid about the dissolution of our marriage. Quite to the contrary, we strongly support each other just as we have since the beginning of our relationship."
The statement ends with Alexis and Jim writing that there is "no ill will or bad blood between us" and they ask for privacy "during this difficult time."
On Instagram, Alexis shared that she and her kids have taken a family vacation to Montana — sans Jim.
So we guess we'll just have to wait to see what the real story is!
What do you think about Alexis and Jim divorcing? Let us know in the comments!
---