Jill Zarin Says She is Ready to Date Again
The former RHONY star is looking for love months after her husband's death
Genny Glassman May 4, 2018 2:41pm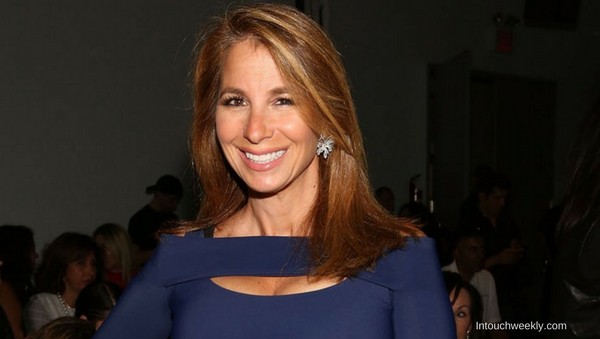 Is it too soon? According to an interview Jill Zarin gave to Us Weekly, the former RHONY might be on the new prowl for a new man. Jill opened up about her dating life just four months after her husband Bobby's death. According to Jill, it might be time to move on.
Adorably, Jill tells the magazine that she even asked fellow castmember Romana Singer to be her wing woman, "I actually have asked her … I said to her, 'You know, Ramona? You're gonna have to take me out this summer … And hook me up."
But of course, Ramona gives Jill the most Ramona answer ever, "[Do] you know what her answer was to me? … 'I think I'm in a relationship right now. I'm not really sure. But I can't if I am, but if I'm not, then I definitely will.'" You aren't sure if you're in a relationship?! Oh lord, Ramona never change.
Jill continues on, insisting that she was only kidding when she approached Ramona… sort of. "I'm like, OK, don't take the question too seriously. It was just like, 'Let's go out and hang out. Pick up guys this summer."
Jill says that her top qualities she's looking for in a new man are intelligence, physical chemistry, and she made a fine point that he needs to share her love of tennis.
"He's gotta play tennis …  Because I'm going to spend so much of my time playing tennis. If I'm not working and sleeping, and playing tennis, there's not going to be much time left over." Okay, we get it. Tennis!
We have to admit that in her recent Instagram photos, Jill has really been looking great. She seems fit and in good spirits considering her recent heartache. But don't think that Jill is over her last love, Bobby.
"I was with Bobby long enough that I feel like he'll always be with me," she says. "Although, you never know. Time is funny that way. But, Bobby will definitely find me love, and find me all the things. He already set it up before he left, this planet, for me. A plan.'
While it might seem that Jill is rebounding a little quickly after Bobby's death, we all know that how people grieve can manifest itself in many ways. Some women never date again and others rush into new relationships to make themselves feel better. In the case of Jill, I would suspect the later.
Tell us if you think it's too soon for Jill to be dating in the comments!
---