Jill Zarin Caught Filming With The Ladies of 'RHONY'
Is Jill back on Bravo?!
Genny Glassman October 26, 2018 4:08pm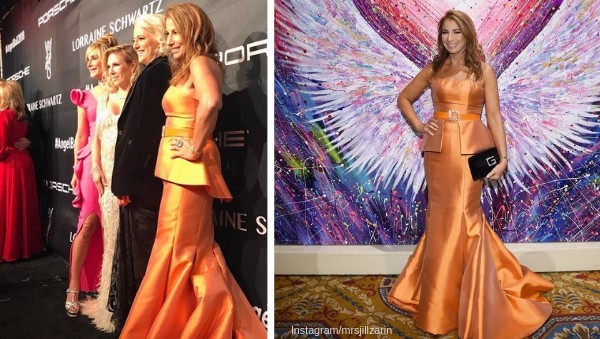 Is Jill Zarin coming back to the Real Housewives of New York? A new report seems to hint that the reality redhead might just be making her TV debut in the new season of RHONY.
Speaking with Us Weekly, a source let slip that Jill was "filming with the girls," and was caught taking "directions from the crew and being escorted inside" at the Angel Ball in New York City on October 22.
Of course this isn't the first time we've hear rumors of Jill making her return. Earlier this year in April, the furniture maven denied being asked back to Bravo. On Twitter she wrote, ""I Am NOT back this season," she said. "Bravo offered to do memorial [Jill's husband, Bobby, passed in January of 2018] but I was not asked back and did not film nor could I have filmed before Bobby passed."
Though at the time she had ended her tweet pretty cryptically, "Now I have time So who knows…"
Well it looks like Jill might have finally found some time in her schedule.
Would you watch Jill on RHONY? Sound off in the comments!
---