Did Jill Duggar Dillard Just Prove Her Family Is Poor?
The Duggars look rich, but that may not be the case.
Mandy Robinson October 28, 2018 10:30pm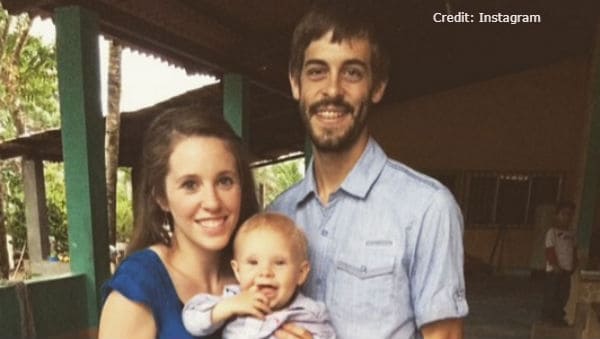 Jill Duggar Dillard and her husband Derick look like they live a pretty good life. Derick was actually fired from Counting On, which put them in a position where they had to make money. Now, The Hollywood Gossip just said that Jill said something that could prove her family is poor.
So the Duggar's have money and that is pretty obvious. They do still shop at thrift stores and hand things down, but they don't seem to mind. I mean who doesn't want to save some money? They have had a reality show for about ten years, which of course is big bucks. Thing is Derick couldn't keep his mouth shut on Twitter about Jazz Jennings and they cut him. Good riddance!
So Alyssa Bates of Bringing Up Bates just did a great giveaway on her Instagram page. She was accepting entries and 28 people could win. The prizes are a $10 gift cards to Starbucks and Chick-fil-A, and $10 iTunes gift cards. This was for her fans. Alyssa even said it was to "show my appreciation to you guys for your constant love and support."
Now here is the crazy part. Jill Duggar Dillard entered the giveaway! Does she really need a $10 gift card that bad? She can't be that broke can she? Well, it does look like Jill will do anything for a quick buck. I doubt Alyssa lets her be the winner, though. Alyssa did thank her for entering so who knows.
Derick and Jill Dillard are always asking fans for money and it is honestly super annoying, They just won't give it up. This could mean they don't have near as much money as the rest of the Duggars. They usually ask for money for missions and don't seem to see the problem with this at all.
Do you think that Jill Duggar Dillard and her husband are broke? Could they just be taking advantage of fans? Let us know in the comments, and don't miss the new episodes of Counting On when it returns to TLC.
---