Jersey Shore: The Situation Behind Bars
Mike Sorrentino has turned himself into custody.
Ashley Hoover Baker January 16, 2019 10:47am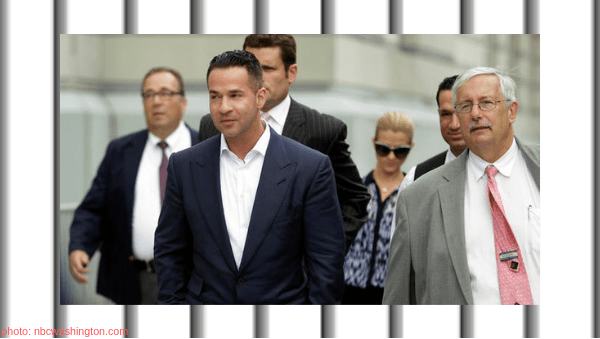 There won't be any 'family vacations' for Mike 'The Situation' Sorrentino for at least eight months.
The Jersey Shore star is serving time for tax evasion at New York's Otisville Federal Correctional Institution. Did you know that Mike's brother, Marc Sorrentino, was charged with a similar crime as his brother? I hope Marc has a good attitude like his brother, since he is sentenced to two years as opposed to Mike's eight months.
Sitch reminded his Instagram followers that he'd be back by dropping a motivational post pre-incarceration! Way to keep it positive.
Mike Sorrentino may be in prison, but not to worry—A comeback is better than a setback. https://t.co/dh1LtI9NYi pic.twitter.com/KT83vR47SX

— E! News (@enews) January 15, 2019
E! News gave us an overview of what a day in the life of a prisioner looks like, for those of us who don't know….
6 a.m.: wakeup
6:15: breakfast
7:30: work call or programs
7:30-10: unit inspection
8:30-10:45: leisure
10:45-12:30 p.m.: lunch
12:30: work call or programs
4: institution count
4:30-6: dinner
5-8:45: leisure
10: institution count
11:30: lights out https://t.co/hixVXgeYQH

— E! News (@enews) January 15, 2019
The Situation's costar, Snooki Polizzi sent him kind words to remind him that he is loved.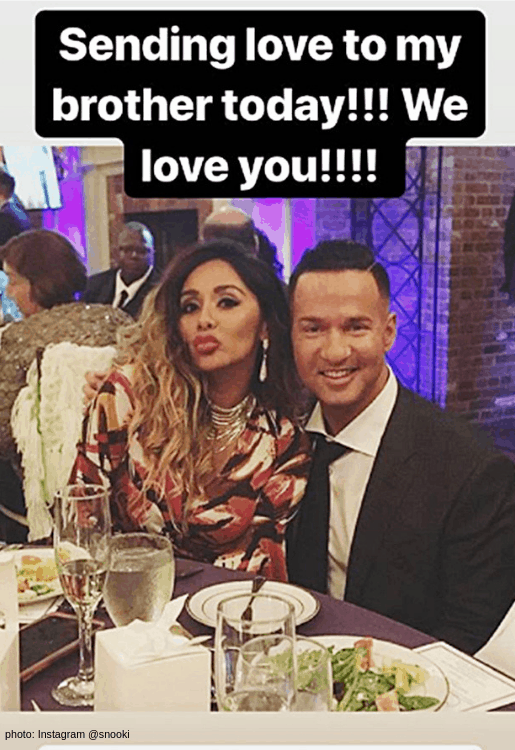 Mike may be in prison, but that doesn't mean the reality show is over. Can you believe the 'situations' Mike may find himself in with fellow inmate, Michael Cohen? Yes, the President's former attorney is serving his three year sentence for tax evasions, finance violations, and lying to Congress in the same facility as the Jersey Shore cast member. Is life imitating art or is art intimidating life? I can't figure it out.
Mike left his contact info for pen-pals while he's in the pen-itentiary, in case you live in 1988 and still write letters.
For family , friends & fans
Mailing Address for letters only:

Michael Sorrentino#66910-050
Otisville FCI
Federal Correctional Institution
Satellite Camp
PO Box 1000
Otisville, NY 10963

— Mike The Situation ☝🏻 (@ItsTheSituation) January 15, 2019
For the rest of Mike's fans (who will not be handwriting a letter before sending it off to jail), you can drop a message to the official Chef of the Jersey Shore house in the comment section below. 
---