Jersey Shore: Snooki Storms Off Screaming
The cast is currently filming 'Family Vacation.'
Ashley Hoover Baker August 7, 2019 3:02pm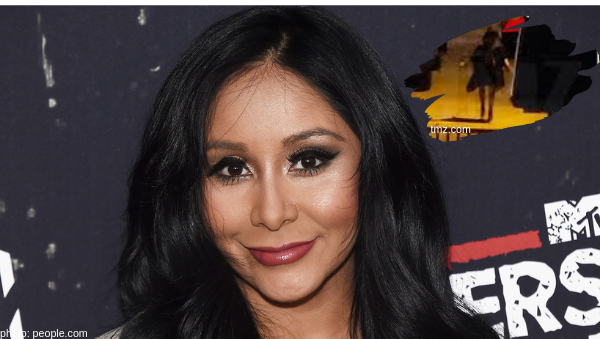 Jersey Shore star, Nicole 'Snooki' Polizzi, made a scene outside the Jersey Shore Family Vacation house – and the neighbor's security camera caught the whole thing!
Snooki was filming at the Shore house late Tuesday night with her cast mates. All of a sudden the self-proclaimed meatball stormed out of the house shouting at someone to stop talking to her. "Leave me the f**k alone, this is why I didn't want to do this s**t. Leave me alone!"
TMZ got their hot hands on the neighbor's security footage. Check out Snooki's meltdown for yourself!
.
The mother of three then called an unidentified person a "f**king a**hole" before saying that she wants to go home with her family. "I hate this s**t" were the last words heard.
Snooki was taken to a donut shop around the corner to cool off (I've never related more to Snooki). Her friends Jenni JWoww Farley and Paul 'Pauly D' DelVecchio checked on her. TMZ was told Pauly was heard saying … "Well, that didn't go the way I expected."
Have no fear, cameras were near!  The gang is currently filming the third season of 'Family Vacation.'
Do you still 'beat the beat back' with the Jersey Shore crew? Sound off in the comments!
---