Jersey Shore Couple Tries Again For Baby After Miscarriage
The Situations won't give up on starting a family!
Ashley Hoover Baker November 26, 2019 8:43am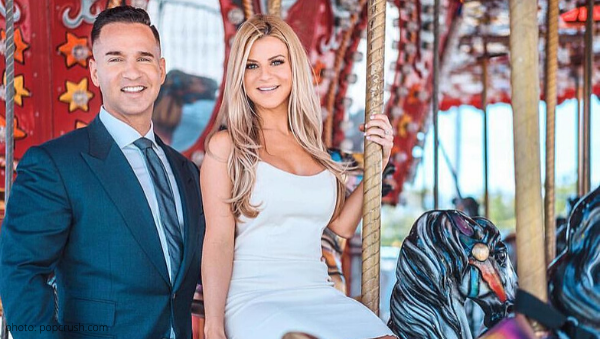 Jersey Shore couple, Mike Sorrentino and his lovely wife, Lauren Sorrentino, try again for a baby after a devastating miscarriage. While the couple is committed to being honest with fans about their experience trying to start a family, 'The Situations' can't stop – won't stop trying for a baby!
In case you missed it, the MTV reality stars recently revealed on Good Morning America that they suffered a miscarriage after conceiving the night Mike finished his eight-month prison stint (sorry for TMI) a few months ago for tax fraud. Mrs. Sitch was about seven weeks pregnant at the time or the tragic loss.
Lauren shared the following with People, "When this unexpectedly happened to us at the end of October, we were devastated and caught off-guard." Mike's wife continued, "It was the most traumatic thing I've ever experienced in my life, and I think also for Mike, because he was seeing me suffer and he didn't know how to take it away."
Does anyone else's heart hurt for this couple? "It was definitely a difficult time for us," Mike admitted. "Because we really didn't have any experience on how to handle this."
According to Entertainment Tonight, Lauren explained "We're doing OK. [Mike] leads our family by example, with going through our past tragedies and trying to pick ourselves up and dust ourselves off." She continued, "I looked at him lost when this happened, like, 'I don't know what to do, I don't know how to recover from this.' And he just kept doing the next right thing. You get ready for the day. You're just one day at a time, and we're almost a month later, and I'm doing a lot better."
Thankfully, the couple is staying positive through the tragic time. "We're definitely trying again," Mike shared with People. "We're excited to move forward in that chapter of our lives. Hopefully, it happens and once it does it will definitely be a blessing."
Are you excited to see little Situations run around? Sound off in the comments!
---