Jersey Shore Star Left Baby Mama With Severe Bruising
Ronnie Ortiz-Magro left Jen Harley with severe bruising after their most recent physical altercation.
Ashley Hoover Baker October 8, 2019 7:30am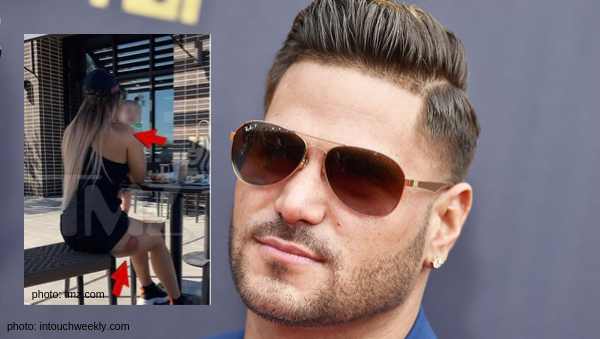 I miss the days of the Jersey Shore cast 'beating the beat back.' Unfortunately, the only thing cast member Ronnie Ortiz-Magro has been beating is his on-and-off girlfriend/baby mama, Jen Harley. Click here if you missed the fight heard 'round the world from a few days ago.
TMZ obtained these photos of Jen with her and Ronnie's daughter, Ariana Sky. According to TMZ,  they were taken Monday – 3 days after Ronnie's arrest.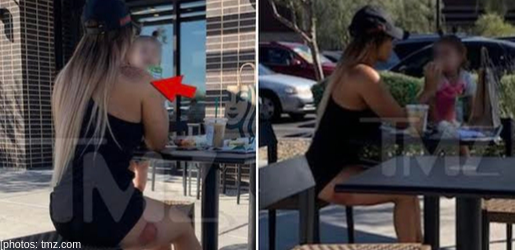 Sources close to Ronnie's baby mama told TMZ that she was dragged her across the driveway at their California Airbnb. As you can see, Jen has a huge scrape/bruise on the back of her upper right thigh. Another scrape/bruise is seen on the top of her right shoulder.
Here is a video from a neighbor's security system of Jen holding Ariana before Ronnie got physical with her. It looks as though she is trying to find a place to hide from the Jersey Shore star.
That's not how it went down, according to Ronnie. He claims Jen injured her right shoulder after falling off a fence as he took the baby away from her.
Eeek. This is all so bad. "We're [TMZ] told he also claims Jen was clinging to him as he tried to get back to the house with the baby, and that's when she suffered the leg injury."
That's not the only thing Ronnie had to say about the incident once he was released from police custody. He claims Jen had been drinking during a daytime event she attended, and that's why he was concerned about his daughter's safety.
Where does that leave Ariana's parents?
The Los Angeles Police Department issued an emergency protective order stating Ronnie can't go within 100 yards of Jen until Oct. 11. TMZ reported that Jen plans to go to court to get a restraining order that would keep him away from her and Ariana beyond Oct. 11.
This story makes my heart hurt so badly for Ronnie and Jen's daughter. What do you think would be the best decision the court could make for baby Ariana? Sound off in the comments!
---