Jenni 'JWoww' Farley Gives Update On Autistic Son's Progress
The Jersey Shore star keeps fans updated on Greyson's progress after working with a behavioral specialist.
Ashley Hoover Baker October 2, 2019 4:48pm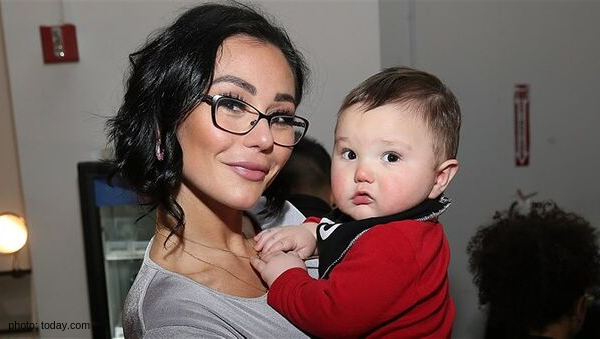 Jersey Shore's Jenni 'JWoww' Farley gives an update on her autistic son, Greyson's progress after he began working with a behavioral specialist. Greyson was diagnosed with autism in November 2018 and has been making gains.
JWoww's baby used to be non-verbal and had trouble understanding words; now he's making up for lost time. The cutie pie has had some victories since working with the therapist for the past six months.
In the video, JWoww explains, "Since he started with We Care Autism ABA services, [it] has been one hell of an experience." She added that she had to fight with her insurance company "to get the best of the best … for Greyson." She detailed his rigorous schedule of therapy for "two-to-three hours, three times a week, and he would also do speech and OT [occupational therapy] at a local hospital." That little man works harder than any of the grown-ass men I work with at my 9-to-5!
More good news for Jenni…Greyson was approved for 30 hours of services per week which she referred to as "a game changer." She noted the time he spends preparing for the everyday world and interacting with other little ones. "These guys changed my life and changed Greyson's. I am a huge believer in ABA therapy."
That's when she explained in the video that all of this growth was just within a year. "Going from not acknowledging your name or being able to sit for literally 30 seconds to doing — I can't even explain it."
I love being surprised with people. As a lover of Jersey Shore since day 1, I feared any of the 'guidos' and 'guidettes' ever spawning children, but shout out to JWoww for proving my judgey ass wrong! As a former elementary school teacher, I immediately recognized the struggles of parenting – all kids – not only children with special needs. Shout out to Jenni and all other parents who step up for their little ones!
Were you as surprised as I was at how Jenni stepped up her game for her son? Sound off in the comments!
---