Jenna Cooper Says Forensic Analysis Proves Texts Are Fake
Jenna Cooper Says Forensic Analysis Proves Texts Are Fake
Mandy Robinson October 2, 2018 9:19am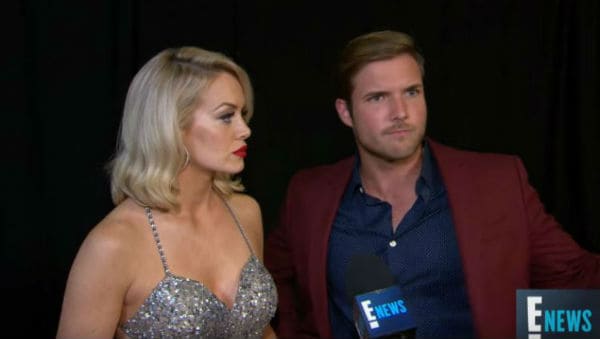 Jenna Cooper is speaking out on her Instagram page and sharing that she did forensic analysis on the text messages Reality Steve shared. These texts show that she was talking to another man and even saying she was faking her relationship with Jordan Kimball. These two met and fell in love on Bachelor in Paradise.
Jenna says that the text were not hers. She went on to explain saying, "There is growing and compelling evidence pointing to who was behind this attack on me, and it is very sad. Given the legal issues and ongoing investigation, I am delaying posting the forensic data until the investigation is fully completed."
The fact that she isn't sharing this proof yet makes it hard to believe her. Jordan even dumped her over it all. He swore that the texts sounded like they were from Jenna. She is going to have to show some pretty great proof for anyone to believe her.
Another thing that Jenna Cooper shared is that there is a big "twist" coming. Well, if she waits too long nobody will care anymore. She says it will be within the next few weeks that she tells everyone what really happened. Now, she says she is trying to move on with her life. If Jenna didn't really do it then you would think that she would be doing all that she should to try and get Jordan back. Maybe she has and they just aren't telling the world about it. Jordan and Jenna seem over, but only time will tell what is going on with this hot mess.
Do you believe Jenna Cooper's message that texts were not real? Let us know in the comments section below and don't miss new episodes of The Bachelor with Colton Underwood when they start airing in January of 2019 on ABC.
---