Teen Mom Publicity Stunt
Jenelle Evans told cops that the story of her dog, Nugget, getting murdered by her husband was all for publicity.
Ashley Hoover Baker July 11, 2019 2:41pm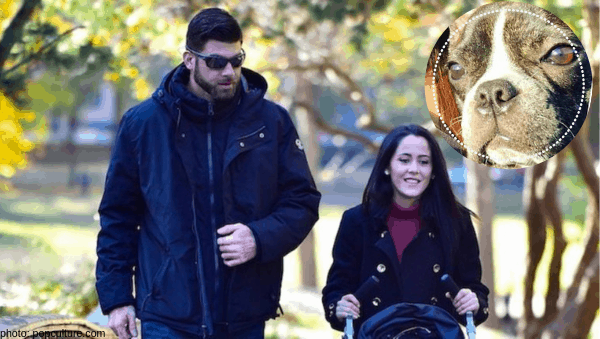 Oh. Hell. Naw.
Former Teen Mom star, Jenelle Evans, is singing a different tune. According to Page Six, "Teen Mom star Jenelle Evans allegedly told investigators that she made up the story about her husband, David Eason, killing their French bulldog 'for the publicity,' according to the Columbus County, North Carolina, Sheriff's Office."
The Blast reported that officials from North Carolina closed their investigation into the murder of Jenelle's french bulldog,  Nugget, which had centered around Jenelle's husband. "Jenelle stated that the reason she filed the animal cruelty report was for the publicity and because she did not know where her dog was," according to officials in a press release obtained by Page Six.
The sheriff's office also investigated the couples home to find "no blood evidence or any other physical evidence to validate that an animal had been fatally injured on the property," according to Page Six.
Does anyone else call bullsh!t on this? If the dog wasn't gunned down by the man of the house, where is Nugget? A twitter user is on the same page as I am…. "Didn't the kids confirm that David did kill Nugget? The Sheriff can't be this stupid." The Twitter user continued, "They know she's covering for him. She should be charged with filing a false police report."
One more little tidbit you should know, authorities have yet to elaborate on Nugget's current whereabouts, so there's that.
What do you think of this latest development? Is anyone as angry as I am? Sound off in the comments!
---