Jeff Lewis Admits To Being A Functioning Alcoholic
The breakup and custody battle led the Flipping Out star to drink excessively. "It numbs the pain."
Ashley Hoover Baker November 27, 2019 8:52am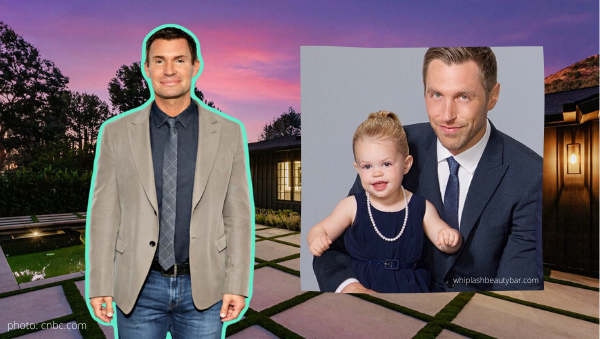 Flipping Out star, Jeff Lewis, admits to being a functioning alcoholic. The breakup with his husband, Gage Edward, and their custody battle over Monroe led him to drink excessively.
On Jeff's Sirius XM radio show, Jeff Lewis Live, he explained "I am leaning a little bit on alcohol because it numbs the pain." The single dad continued, "It helps me with my stress. It helps me relax, and it's become a routine, frankly."
The interior designer/Bravolebrity said he considered removing all the alcohol from his home because "that would cut out alcohol consumption by like 60 percent." He added, "Because I drink home alone."
Jeff is known for his short temper and strong opinions. Fans have watched for years as Jeff has damaged relationships with colleagues, friends, and family. It appears that Jeff has started owning his behaviors. "If I could turn back the clock two years, I would do things very differently than I did." He continued, "I disrespected my ex, and I disrespected my relationship, and he disrespected me in the relationship, and we did irreparable damage."
Hopefully coming to terms with his struggle with addiction will help Jeff Flip Out less. It's bad enough that his behavior has affected so many of his personal relationships, but Monroe getting kicked out of her pre-school in September because of Jeff was a low, even for him. Click here for a refresher.
Jeff's co-hosts Kelly Wagner and Eden Sasson asked what a friendship with Gage would look like. Jeff's response? "This is too deep for me, I mean, I just admitted I'm a functioning alcoholic."
Do you think Jeff's drinking is a catalyst to all of his interpersonal issues? Drop your opinion off in the comments!
---