Judge Accuses Jason Hoppy of Exploiting Dennis Shields' Death in Court
Jason went there!
Genny Glassman October 16, 2018 1:59pm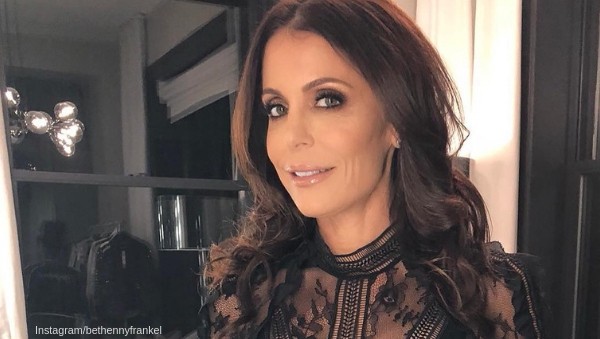 Things have gotten heated in the ongoing court case between Bethenny Frankel and Jason Hoppy. The Manhattan judge overseeing Bethenny and Jason's case has now accused the ex-reality husband of exploiting the death of Bethenny's recent boyfriend Dennis Shield in a last minute bid to win custody of their daughter Bryn.
According to Page Six, Manhattan Supreme Court Justice Michael Katz clapped back at Jason after his lawyer asked for a drug test for Bethenny in light of her former fling Dennis' recent alleged overdose.
"There was a tragedy which I think you're trying to exploit to embarrass Ms. Frankel," Judge Katz told him.
Though Jason's lawyer Robert Wallack, attempted to claim that it was justified given that Bethenny had recently "posted a video of herself on Instagram where she was clearly intoxicated and slurring her speech" last week.  Wallack also cited an episode of Real Housewives of New York from last season where Bethenny "appeared on TV passed out from mixing alcohol with Ambien."
"If this is what she's putting out in public, we don't know what she's doing in private," he argued.
Allan Mayefsky, Bethenny's attorney, fought against Wallack's claim, stating that his client does not have a substance abuse problem. "She's on television, she's entertaining. It's her livelihood to say, 'I'm out with friends having a good time," he said.
Judge Katz expressed suspicions over the timing of Jason's drug testing demand, which he only made after Bethenny won a custody trial for Bryn.
In the past, the couple had shared custody of their 8-year-old daughter, but in 2016 Bethenny pushed for full custody after she won a case against Jason for stalking and harassment.
Now it looks like we're going to have to wait until the trial in March to get the final verdict.
Do you think Jason was exploiting Dennis' death? Let us know in the comments.
---