James Kennedy: The Body Shamer
This behavior has to stop.
Ashley Hoover Baker December 14, 2018 4:07pm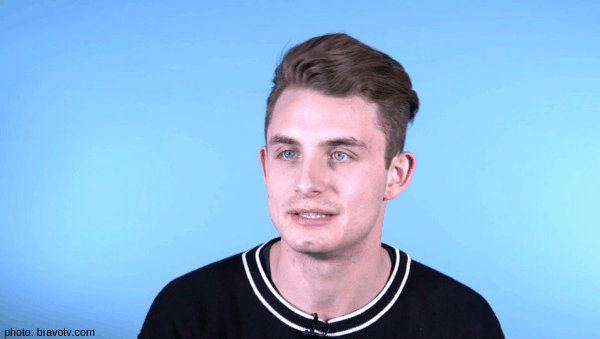 Ladies and gentlemen. I am writing to discuss an important topic… the way James Kennedy talks about women's bodies. It. Is. Not. Ok.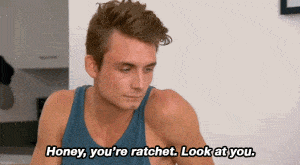 In case you missed it, Vanderpump villain James had some very harsh words for SURver, Katie Maloney Schwartz. It began with 'White Kanye' commenting on the shorts she was wearing.  It ended the on-again off-again DJ yelling, "Lose some f*cking weight" at Mrs. Schwartz. Keep in mind, this was all at SUR's Pride event.
James has a history of making unwanted comments about women's bodies. Do you remember when James and then-BFF Lala Kent body shamed Katie?
Lala Kent Claims She Never Fat-Shamed Katie Maloney: 'I'll Shame Her Face'
That was rough to revisit, as I am a Lala lover. But it happened and she learned and grew from the experience. James, on the other hand, is still spewing hate toward anyone who crosses his path.
Even Jax Taylor has stood up to body shamers in the past. I can see what Brittany Cartwright sees in him, sometimes.
Lala has come a long way with the gang, but James is more of an outsider now more than ever. Schwartzie, who has a reputation of being a neutral party, defends his bride in this sneak peak…
Katie has a wonderful support system between her husband, friends, colleagues. I hope Katie knows that she provides support to many of us viewers who have dealt with similar issues. We appreciate her story and her voice.
I'm excited to see how Katie's meeting with Lisa Vanderpump in regards to James' behavior plays out. Lisa is known as an inclusive employer, so I doubt she stands for this. Again.
I have a feeling that LVP will support Katie and James' actions will have repercussions. Are you with me on this one? Sound off in the comments below.
---