Is Kathryn Dennis Headed For 'The Bachelorette'?!
Will Kathryn accept this rose?
Genny Glassman August 2, 2018 4:49pm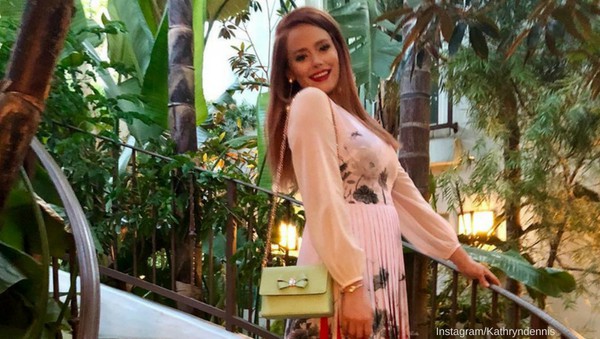 Reality worlds are colliding! Southern Charm's Kathryn Dennis shocked her Bravo fans on Twitter today when she let it slip that might be in talks to star on another popular reality show….The Bachelorette.
The news comes after a fan tweeted at the Bravo star, who asked Dennis, "would you ever consider being on @BacheloretteABC that would be amazing!!"
To which the part-time model responded," Actually I'm kind of in talks about it"
Actually I'm kind of in talks about it 🤭 https://t.co/reqNXbjzIH

— Kathryn C. Dennis (@KathrynDennis) August 2, 2018
The tweet was followed-up by a second fan, who gushed to Kathryn, "u gotta be the next bachelorette."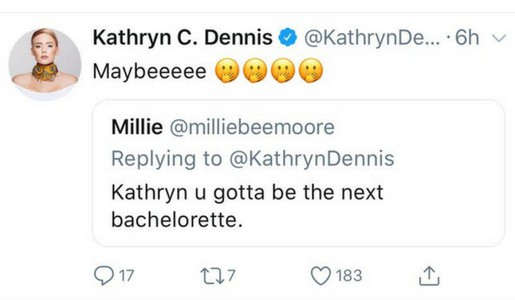 But Kathryn is keeping the call close to the vest. "Maybeeeee," she responded.
While it might seem strange that a person who already has celebrity status would be picked for the fame-making ABC show, Kathryn would not be the first contestant in Bachelor Nation to have had fame before heading to the mansion.
Numerous players from the NFL, including this seasons Colton Underwood and Clay Harbor, have appeared on the show. Not to mention celebrity brother Charlie O' Connell.
So it it possible for Kathryn to make the leap from Bravo to ABC? We're not sure about that one.
Do you think Kathryn will accept this rose? Let us know in the comments!
---