Jersey Shore: Is Ron Ortiz-Magro Involved In Alleged Burglary?
His baby mama says so....
Ashley Hoover Baker January 2, 2019 8:10pm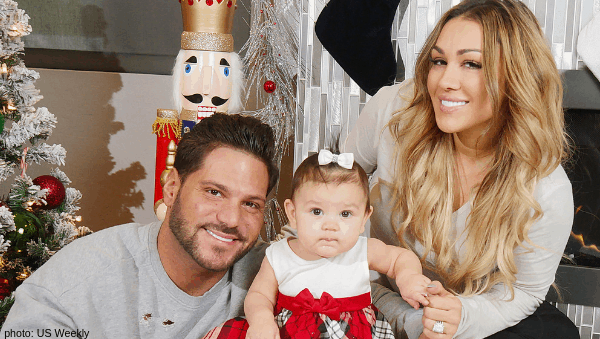 Another year, another drama for Jersey Shore star Ron Ortiz-Magro. Raaaaaahhhhhhnnnn. What are you doing, dude?!?!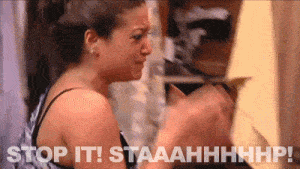 At least Ron is consistent. A huge fight between Ron and Ariana's mother, Jen Harley, went down in a nightclub, because it's Ron, after all. There was most likely Ron Ron juice involved, but that's just my theory.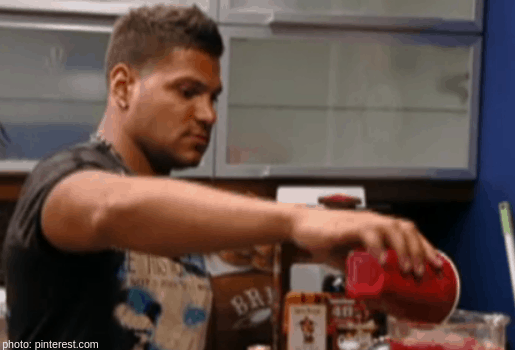 US Weekly reported, "They broke up before New Year's Eve, got back together right before then and got in a big fight on Monday night. They're currently broken up. But it's the same story every time: They are together, they fight, they break up and then get back together." The source also said, "They fight — a lot. They have a very volatile relationship. It's either great or the total opposite."
As a fan of Jersey Shore, I can confirm that. I haven't witnessed this dysfunctional of a relationship since Ron dated his costar, Samantha 'Sammi Sweetheart' Giancola, during the first several seasons of Jersey Shore. I bet 'the sweetest b!tch you'll ever meet' is counting her blessings because she got rid of this hot mess express! Here's a recap of Ron's baby mama drama, in case you missed it!
Ron has been named a "person of interest" in an alleged burglary at Jen's home. Law enforcement sources told TMZ told that the couple's fight began a little after midnight during a New Year's Eve party. Cheers? It appears that Jen set off the fight when she spilled a drink on Ronnie's shoes, and Ron eventually stormed off.
TMZ was told that when Jen got home later that night, it was trashed! It is Jen's belief that Ronnie broke in and started wreaking havoc, because whoever did it let themselves in. For the record, Ronnie and Jen do not live together.
Law enforcement sources say Ronnie is not a suspect, because there are no witnesses or video evidence he committed the alleged burglary. However,  TMZ was told cops would like to speak with the Jersey Shore star.
I'm going to give you a little Nancy Drew detective work here: Ron and Jen were seen at the club fighting at 2:15 am. Cops arrived at Jen's place at 3:32 am and Ron was not there. My question, where was the baby during all of this? Where is baby Ariana now? None of this is ok.
Clearly, neither Ron nor Jen seem emotionally stable. Let's complicate this situation more by throwing a nine month old daughter into the mix. Sheesh. What would you like to see happen to Ron, Jen, and most importantly, baby Ariana? Let me know in the comment section below! 
---