Is Heather Locklear Joining RHOBH?!
The actress might be getting her own diamond!
Genny Glassman April 13, 2018 7:33am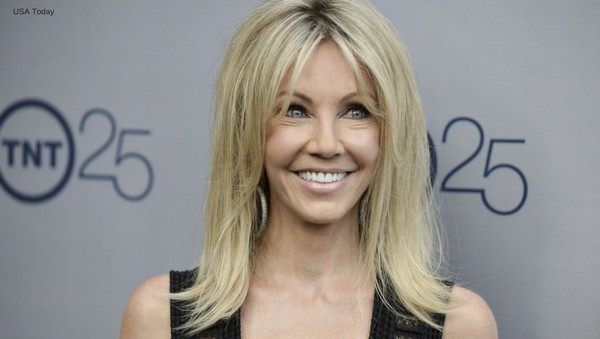 In a turn of events that would truly be shocking, is it possible that actress Heather Locklear will be joining the cast of The Real Housewives of Beverly Hills? We're not so sure that this story checks out.
The buzz started yesterday, April 9, when Lisa Rinna was a guest on Andy Cohen's radio show, Radio Andy. The two talked Housewives, Amelia's history with mental health, and Andy even probed Lisa about her relationship her former Melrose Place co-star.
"Did you have a friendship with [Heather Locklear]?" the Bravo host asked.
"I did and I will say to you, I learned more from Heather […] I learned professionalism, coming in and owning a set, and being kind to everyone, and polite, and on time, knew their lines, funny," Rinna tells him. "Heather Locklear was everything and she was one of the biggest starts of that time."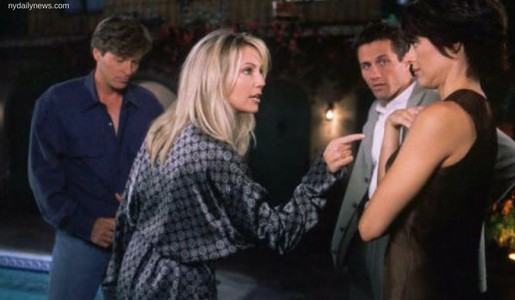 But things have not been smooth sailing for Locklear as of late. "It's sad whatever demons she's dealing with," Andy says.
Of course Andy is referring to Locklear's brush with the law that happened earlier this year. In February, People reported that the '90s icon was arrested on suspicion of domestic battery against her then-boyfriend, Chris Heisser, and three counts of battery on a police officer.
Reportedly, Locklear started the altercation when she threw a Red Bull can at Heisser because she felt that he had "lied to her." She told police officers that Heisser had then tried to strangle her in retaliation, and while these validity of these claims proved to be inconclusive, (Heisser denies these claims, saying "I never touched her"), police did find blood on the bridge of Heisser's nose and red marks across his chest.  He told them that Locklear had attacked him, "bit his face," and struck him from anywhere "between 20 – 30 minutes." When police arrived, things got ugly quickly and the night ended with Locklear in a pair of handcuffs yelling at police, "You f***ing deserve your kids to die! You f***ing deserve it!" Yikes.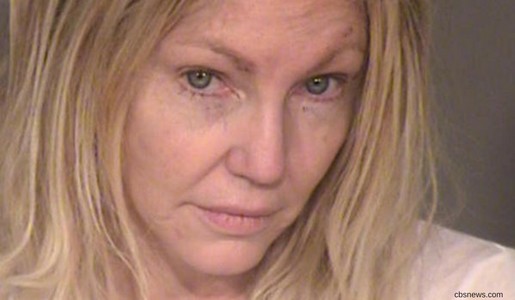 So is Heather strong enough to duke it out with the ladies of the RHOBH? "You know it was my fantasy — wouldn't it have been great to get Heather on the Beverly Hills Housewives?" Andy tells Rinna.
"Maybe we still can," Lisa Rinna answers.
"Start checking it with her," Andy pleads.
Naturally anyone who brings the drama is prime housewives material in our book, but in the case of Heather Locklear we think that this is one rumor that should stay a fantasy.
Let us know, do you think Heather Locklear should be on reality TV?
---