Is RHOC Star Gina Kirschenheiter On Again With Her Ex Husband
It appears that Matt Kirschenheiter is trying to win her back!
Ashley Hoover Baker May 31, 2019 4:01pm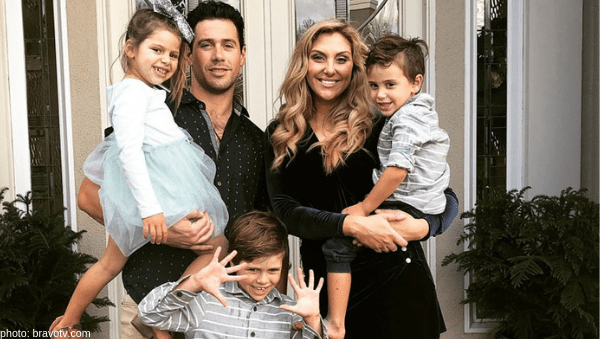 Could Real Housewives of Orange County star, Gina Kirschenheiter, be reconciling with her ex-husband, Matt Kirschenheiter? It appears Matt is trying to win his ex back!
According to a Radar Online source, the Gina and Matt have been "doing an awesome job at co-parenting and, honestly, they have never gotten along as well as they do right now." They also included that the exes have been "spending a ton of time together according to reports from Radar Online! The insider added, "They have discussed getting back together and everyone knows how much they still love each other."
Several publications and gossip blogs have speculated about the marriage possibly being rekindled by the looks of Gina's Instagram page. She is no stranger to sharing pics of her and Matt co-parenting and enjoying spending time as a family. The divorced parents share three children, Nicholas, Sienna, and Luca.
Gina's co-stars claim to be "concerned about his [Matt's] motives." The Radar Online source spilled, "The girls on the cast just think it's suspect he wants her back now that she's famous.  She insists that it has nothing to do with her fame, but it all just seems really weird to everyone!"
Do you think Matt is trying to win Gina back? Let me know your opinion in the comments!
---