Is Denise Richards Down and Out in Beverly Hills?
Sources say the newest RHOBH is broke as a joke.
Troy Turner September 11, 2018 10:01am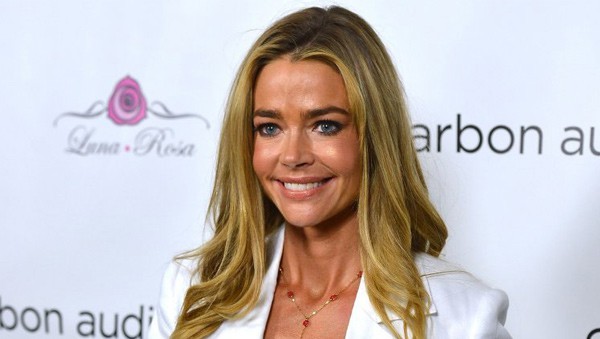 Days after it was revealed Denise Richards had a shotgun wedding with now-husband Aaron Phypers, sources are claiming that the newest addition to the cast of Real Housewives of Beverly Hills is broke as a joke!
Take it with a grain of salt. Gossip website The Blast put out court documents obtained from credit card company American Express, which states Denise owes $20,307.73 in charges from the past four years. While the specific charges aren't apparent, the report details that Denise's Amex account was terminated in June 2018.
Could financial difficulties be to blame for her choice to join Bravo TV?!
The source also disclosed that this isn't the least of the actress' legal woes. Denise is also at the center of a dispute with an equestrian center in Malibu, California, where she boards her horse. She's accused of being  $47k in the hole after falling behind on her payments!
Beyond that, Denise's child support payments from former husband Charlie Sheen were cut from $55k/month to $20k/month. It's still a substantial sum… so where's the money, honey?! Charlie is currently attempting to get the current payment reduced further, citing financial hardship while claiming his monthly income is down to $2,426 per month. A hearing for that case has been scheduled for September 2018, so we'll have to wait and see if the legal drama shows up on the show!
Do you think Denise decided to do Housewives to save her bank account? Let us know in the comments!
---