Inside D'Andra Simmons' Designer Closet + Her Go-To Fashion Tips!
I like my money right where I can see it...hanging in my closet!
Lara Sophia September 14, 2018 9:33am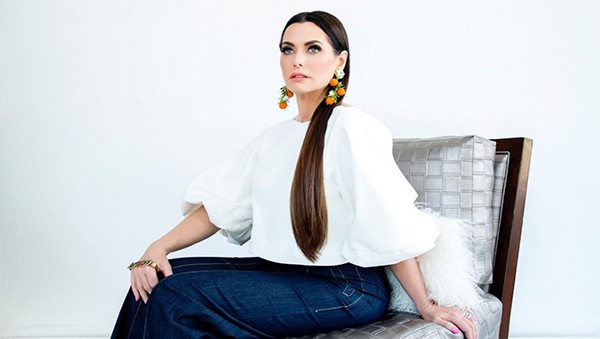 D'Andra Simmons has a closet most of us can only dream of and it's filled with massive amounts of designer shoes, clothes, and handbags.
The Real Housewives of Dallas star's closet is filled with so many designer pieces it will make your head spill.
But what you'd be surprised to know is that D'Andra's closet is also filled with just as many low-closet brands; giving her a good mix of high and low fashion.
Think everything from Target and H&M to Gucci and Oscar de La Renta and more.
Check out these two tours of D'Andra's fabulous closet(s)! Yes, she has more than one!
Meanwhile, D'Andra also loves sharing her fashion knowledge. Some of D'Andra's fashion tips include wearing your jeans as tight as possible and breaking an age-old fashion rule by wearing white all year long,
D'Andra is also a big fan of velvet everything including purses and shoes. The RHOD star also thinks wine is a must-have color for fall fashion. And last but not least, fanny packs are in according to the reality TV fashionista. D'Andra elevates the 90's fanny packs by calling them "belt bags" and making sure hers had a designer logo attached.
Shop some of D'Andra's looks from season 3 of RHOD!
What do you think of D'Andra's closets? Are you surprised D'Andra wears both high and low fashion?
---