How Well Do You Remember These Old Housewives Moments?
Start binge watching old housewives episodes now!
Jaimee Palkovicz September 13, 2018 10:05am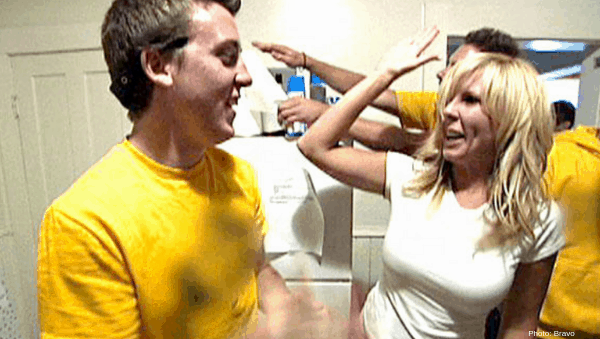 There are so many Real Housewives moments, how can any of us Housewives junkies be expected to remember them all?! I'm here to remind you of some of the biggest Housewives moments they have probably skipped your mind.
Ramona's Runway Walk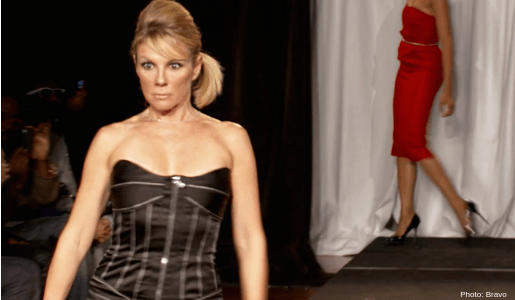 Even though Ramona Singer was outspoken about her distaste for Brooklyn in season 2 of The Real Housewives of New York. When asked to walk in a Brooklyn fashion week show, she gladly accepted. This exact scene is the origination of "Ramona Eyes" and are the same eyes that reside on the eye masks at the Watch What Happens Live clubhouse.
Vicki Visits Michael At College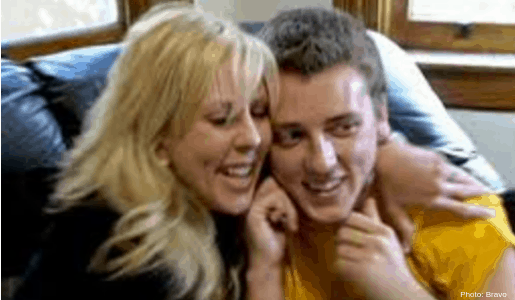 Is there anything worse than your mother surprising you on a college game day while hanging out with your friends? Probably – your mother surprising you on college game day while hanging out with your friends AND HAVING IT FILMED FOR A MAJOR NETWORK TV SHOW. Poor Michael not only had to endure Vicki Gunvalson crashing his party. But, he also had to deal with Vicki CRYING to his now ex-girlfriend, Lauren, about how Vicki felt neglected by her son. HOW EMBARRASSING!
Sheree's Snatches Kim's Wig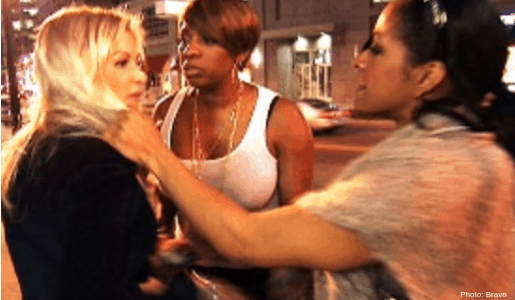 With with Sheree Whitfield and Kim  Zolciak-Biermann back on The Real Housewives of Atlanta last season, you may have recently been reminded of the fight between Kim, Sheree, and Nene when Sheree puller Kim's wig – but do you remember who Kim was with? That night Michael Lohan was there with Kim. Strange? I think so!
Lisa Vanderpumps Ex BFF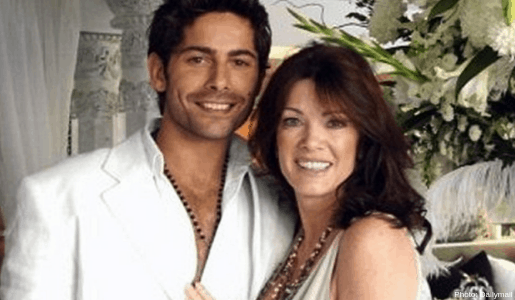 Lisa Vanderpump has had many BFF's, but do you remember her first BFF? If you don't, let me tell you about that best friend. Cedric was Lisa's live in, gay BFF, that worked her her and Ken Todd, but also lived with them. Although they were inseparable, Lisa and Cedric ended up getting into nasty feud which came to a head at Lisa's anniversary party for SUR during The Real Housewives Of Beverly Hills season  3. Cedric crashed the party and Lisa of course was not having it.
Quinn Fry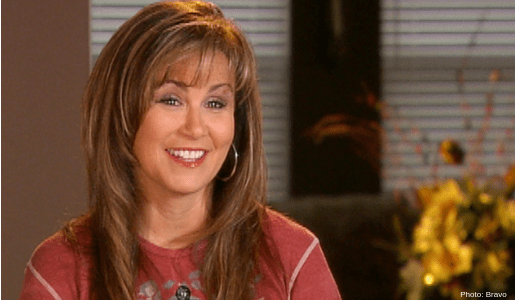 Quinn Fry's time on the RHOC season 3 was short lived and for good reason. The self-proclaimed "cougar" didn't bring much to the table, although you would think otherwise. Even though she was only on one season, she does make an appearance in a later season. She can be seen in the background during the Jeana Keough/Tamra Judge wine throwing debacle.
What are some of your other favorite forgotten moments from early Housewife seasons? Let us know in the comments below!
---