Real Housewives Quiz: Do You Have What it Takes to Be a Housewife?
YASSS Honey!
Lara Sophia May 31, 2019 9:01am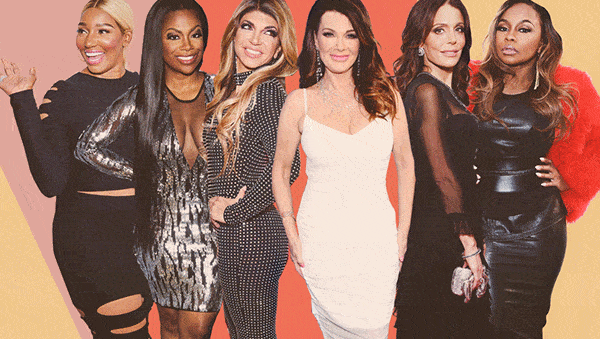 Over the years Real Housewives has become a staple in the reality TV world. Each franchise and Housewife for that matter brings something unique to the table creating the ultimate reality TV smorgasbord. Without the electric and often over the top personalities the Real Housewives wouldn't work as well as it does.
While no two Housewives are alike there are certain things that producers look for when casting each franchise.
So, what is the most important characteristic for a Housewife to have?
A Housewife has to be endearing, somewhat relatable, and shocking – the more shocking the better. Fun, wealthy, and divisive are other qualities most Housewives have. Plus, you can't take yourself too seriously. No one wants to watch an hour of people being polite and exchanging niceties. Am I right?
"We cast very highly volatile, emotional, driven, opinionated women, and because of that, they go to town!" Andy Cohen once told Attitude. "And you sit down with them at the end of the season and they all have it out with each other… It's really fun."
If you're quiet, can't speak your mind, and are a follower you probably wouldn't be a good fit for the Real Housewives.
However, that's not all you need to become apart of the Real Housewives.
During a past episode of Watch What Happens Live, Andy Cohen revealed what he looks for in a potential Housewife.
"Someone who is willing to be open, live their life fully in front of the camera," he said. "Someone with a point of view.  Someone who has a sense of humor or at least, funny or humorous or different in some way. Someone who will fit in with the group and hopefully someone who knows people in the group and has a natural connection to them. They have something to say, they won't be run over and will open their lives up to the camera and share something that we haven't seen before."
The Housewives have been on TV for over a decade and over the years the show has evolved from its original premise.
Originally the Real Housewives was made up of actual Housewives with maybe one single gal thrown in the mix. Nowadays, most of the Housewives are single, well, divorced #realityTVcurse. In fact, some franchises like New York are full of all divorced women. While other cities like Beverly Hills remain true to the original format of the show.
"If you remember back to season one of The Real Housewives of Orange County, Jo de la Rosa was dating Slade, she was single and it was her aspiration to be a housewife and that's why she was on and she really wanted to be a housewife," Cohen explained.  "And then Real Housewives of New York came second. Bethenny was single, but she very much wanted to be a housewife. So, I think that's how that started."
With all that said, if you still want to apart of the Real Housewives the easiest way to get on the show is to befriend one of the current Housewives. More often than not producers look for women who already have a connection to the Housewives so they don't have to work to create a storyline.
Now, it's time for you to take our

quiz

and find out if you've got what it takes to be on a Housewife. 
Tell us – Do you think you have what it takes to be apart of the Real Housewives? If so, which franchise would you want to join?
Source: CheetSheet.com
---