How Did We All Miss Jubilee Sharpe Leaving 'BIP'?
Jubilee Sharpe Just Seemed to Disappear on 'BIP' this Week!
Mandy Robinson August 29, 2018 5:17pm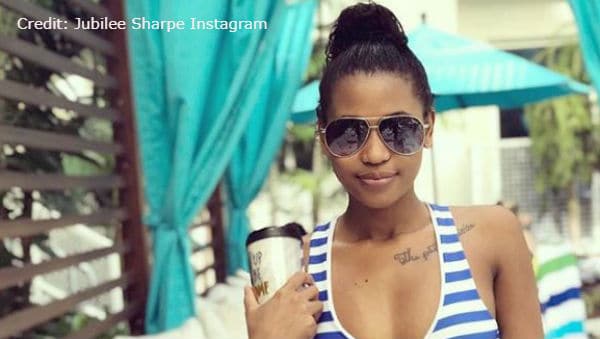 Last night on a new episode of Bachelor in Paradise the fans noticed that Jubilee Sharpe was nowhere to be seen. She is a fan favorite on the show. They finally briefly commented that she decided to leave on her own. A lot of fans are upset about the way that they didn't give her a real ending to her story on the show.
Life & Style shared about how Jubilee just seemed to disappear from the show. She had a relationship going on with Venmo John, but we never even got to see their split. They didn't show her leaving either.
So what went down with Jubilee? The only reason that we know anything is they showed a very small clip where Chelsea recapped what went down. Here is what she revealed.
"Paradise is really crazy right now. Last night, Kenny went home to be with his daughter, Annaleise is feeling really upset about Kenny. And then, this morning, Jubilee went home after her only love connection [John] said that he wasn't interested in her."
Wow, what? Couldn't they even let us see John saying he didn't want to be with Jubilee? Instead, we see Jordan throwing fits all day long and way too much of the Colton and Tia story. Personally, getting a glimpse of what was going on with Jubilee would have made me happy.
There have even been fans screaming that they want Jubilee as The Bachelorette. If that was the plan, they would have made sure to give her a better send off on this season of Bachelor in Paradise. Jubilee hasn't even said anything on Twitter in weeks, but maybe she will eventually speak out about the way they just blew off the fact that she left the show.
Were you shocked to see that Jubilee Sharpe was just gone last night? Let us know in the comments, and don't miss watching Bachelor in Paradise on Monday and Tuesday nights on ABC. There are two weeks of the show left.
---