Holiday Nail Art Inspired By the Real Housewives of Dallas!
NAILed it!
Lara Sophia December 13, 2018 9:00am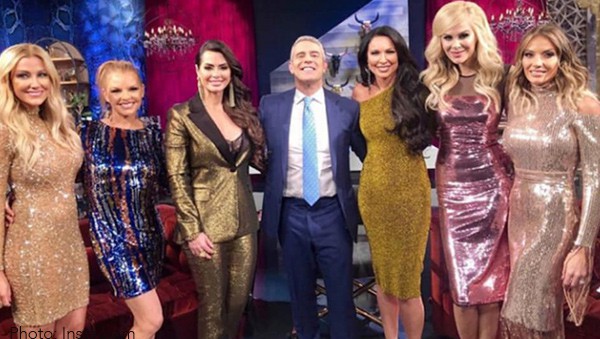 With the holiday season upon us, having good looking nails is a MUST!
However, let's be honest picking the perfect holiday nail color is easier said than done. There are so many amazing options out there that it can get quite overwhelming. Do I want sparkles? Full on glitter? Black? Classic red? Nude? And so on.
But thanks to the Real Housewives of Dallas we've got 6 foolproof options for the holiday season.
At the season 3 reunion, the RHOD stepped up their manicure game BIG TIME. And thanks to reunion host, Andy Cohen we were able to get up close and personal with the Dallas Housewives manicures.
Let's just say they are to die for! And they happen to be just as dramatic as the reunion drama!
Here's the Dallas Housewives reunion mani's and how you can recreate them at home or at the nail salon!
Stephanie Hollman – Barbie Pink
Brandi Redmond – Silver Sparkle
D'Andra Simmons – Metallic Green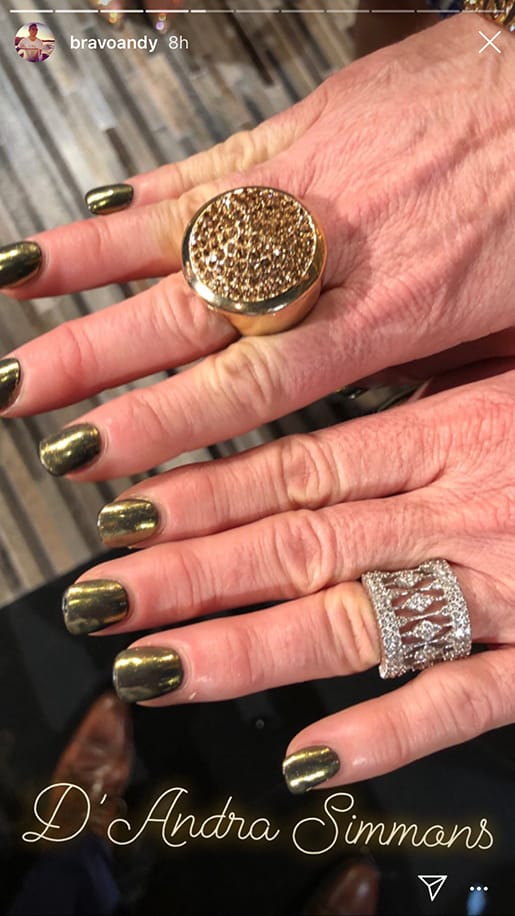 Cary Deuber – Metallic Champagne Gold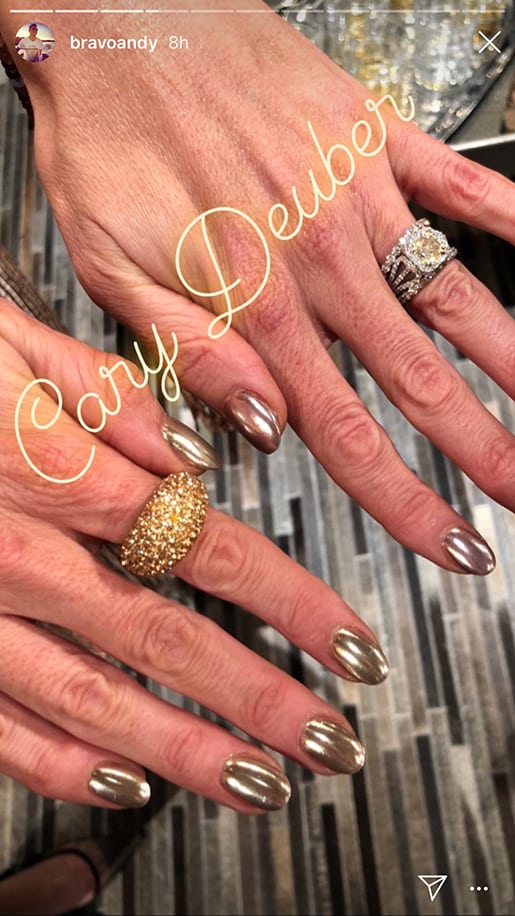 Kameron Westcott – Irridescent Bubble-Gun Pink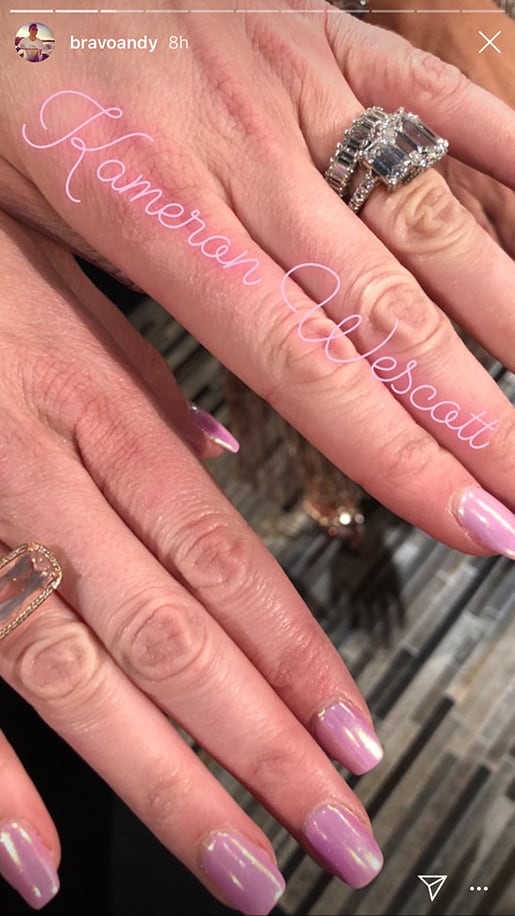 LeeAnne Locken – Solid Gold Glitter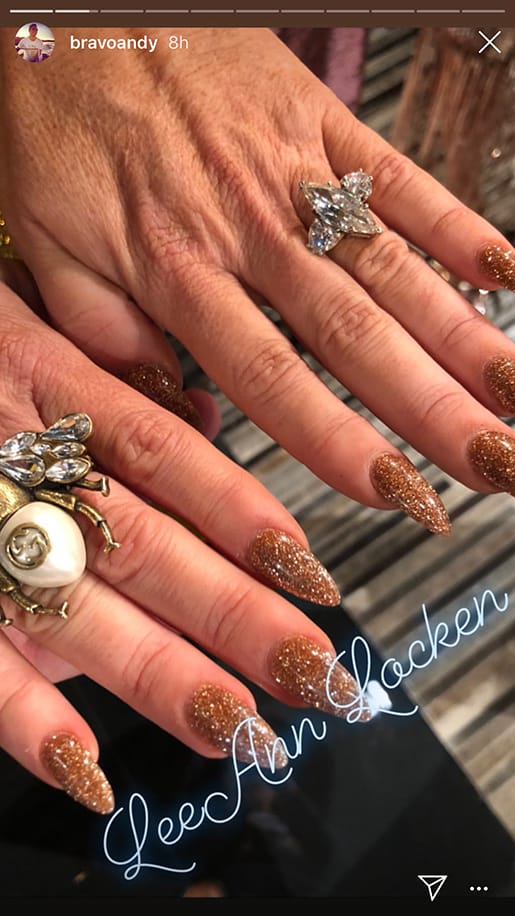 Which manicure is your favorite? What nail colors do you love for the holiday season? Sound off below!
---