Housewives React: Teddi Mellencamp Gender Reveal
Teddi Mellencamp and her husband share the gender of baby number three!
Ashley Hoover Baker September 30, 2019 7:36pm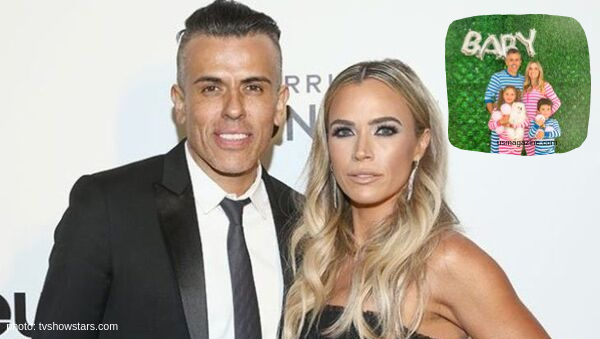 The Real Housewives React!- Teddi Mellencamp Gender Reveal Edition is here!
It's official. The Real Housewives of Beverly Hills star shared a matchy-matchy Insta-staged series of photos with her fans via social media. A confetti shower revealed that number three will be a girl! Congratulations to Teddi and Edwin's growing family!
Former Real Housewives of Orange County star – and new mom –  Gretchen Rossi, posted "Omg this is sooo adorable! Cruz's reaction is soo funny, what a sweet little man. Sooo excited for you guys! Congrats!"
Stephanie Hollman from the Real Housewives of Dallas commented, "Such an incredible blessing from God. Congrats to you and your sweet family girl 💕"
Stephanie wasn't the only Dallas gal to congratulate Teddi and her family. Kameron Westcott wrote, "So exciting!!!🎀🎀🎀🎀🎀" (Is there an emoji that better describes Kameron than pink bows? I didn't think so!)
Teddi announced that she was expecting earlier this month. Of course, she shared the news on the 'gram.
The Taste of Reality team congratulates the Arroyave family, and their next member, Catboy.
Does anyone else find it strange that none of Teddi's RHOBH cast mates reacted or commented on her Instagram post? Share your opinions in the comments!
---