Kristin Cavallari and Jay Cutler Go On Date
Watch the video for a surprise twist at the end.
Ashley Hoover Baker August 22, 2019 2:54pm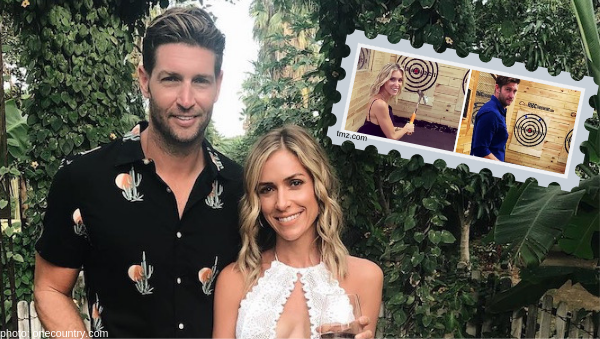 Former star of The Hills, Kristin Cavallari and her husband, Jay Cutler, had an exciting date at Nashville's Class Axe Throwing. This story ends differently than one would think when pinning an NFL quarterback against a fashion designer in an athletic contest.
But, this IS Jay and Kristen…
Jay, who was paid millions to throw a ball, couldn't get the ax to adhere to the target. "Did you get it?" Jay asked, while K Cav laughs hysterically in the background.
View this post on Instagram
The former star of Laguna Beach found much more success in axe throwing as she was inches away from a bulls eye on her first attempt.
View this post on Instagram
Click here to watch Jay and Kristin's axe throwing date for yourself.
Did the end results of the Cutlers axe throwing date surprise you? Sound off in the comments!
---