Heidi Pratt To Extend Olive Branch
Heidi wants to mend the broken relationship between her husband, Spencer Pratt, and his friend, Brody Jenner.
Ashley Hoover Baker August 2, 2019 8:15am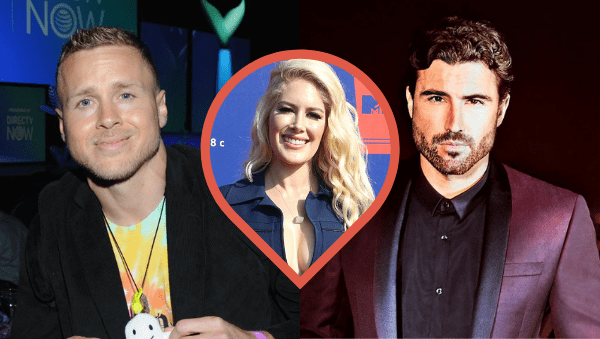 The Hills are alive with the sound of drama…
If you are an OG fan of The Hills, you know tension between Spencer Pratt and Brody Jenner is nothing new. No surprise, the birth of The Hills: New Adventures re-birthed old habits between the frenemies.
TMZ caught up with Speidi in Beverly Hills leaving Matsuhisa where Spencer insisted to the news outlet, "We wish the best for Brody." True to form, Heidi couldn't help but get involved. "Don't blame Spencer for your problems," Heidi snapped regarding Brody and Spencer's feud.
When TMZ asked if the guys will work it out, Spencer responded, "We'll get to a nice conclusion – you know – season 2, baby." That's when Heidi jumped in and said she was going to be the one to extend the olive branch.
Watch the interview for yourself!
Whose side are you on? Leave Team Spencer or Team Brody in the comments!
---