Heather Dubrow Shows Off Her Huge Custom-Built Kitchen That Even Has a Champagne Wall
You've gotta see this.
Genny Glassman September 30, 2018 11:01am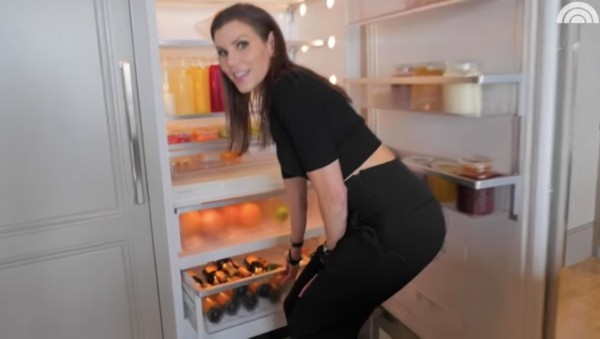 We all know that former Real Housewives of Orange County star Heather Dubrow likes the finer things in life. Just take a look at her swagged out custom kitchen that boasts a $3,000 espresso machine and a wall of Veuve Clicquot!
Heather shared her palatial palace with The Today Show, in a video segment about "crazy kitchens" and shares that while she doesn't know exactly how everything works, at least she's cooking in style.
The former reality show star showed off her pristine, label-free refrigerator, but later admitted that she has a second fridge in her pantry where she keeps the real food for her kids. She also admitted that she takes inspiration for her amazing organized digs from another reality star — Khloe Kardashian.
Her kitchen also includes a $3,000 Miele built-in espresso machine and her very own steam oven.
Do you like Heather's kitchen? Take a look at the video and let us know what you think!
---