Sister Wives Expose The Snowdens
Everything you need to know about the current Seeking Sister Wife drama.
Spill it, Sister April 28, 2021 8:45pm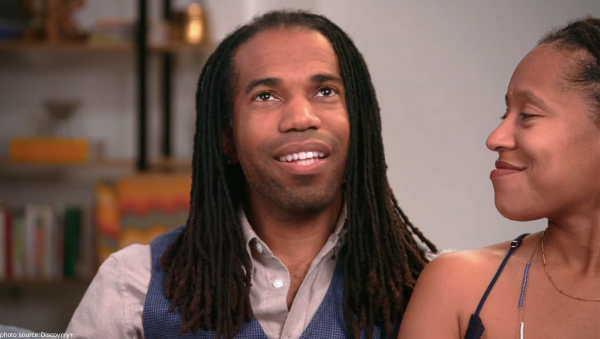 *Trigger Warning for domestic violence. While this article is not graphic some of the links included may be. 
News broke Tuesday morning April 27th of Christeline Petersen filed a restraining order on Dimitri and Ashley Snowden. As of today, April 28th,  the restraining order has been dissolved against the couple.
In the report, Christeline refers to Dimitri as her husband. We have not found records that they are legally married and can not confirm if she is here on a K1 visa.
Since then it seems that information is flooding out trying to expose the Snowden family.
Disturbing allegations of domestic abuse have been reported to officials. It seems Christeline is not alone, but yet another victim of the Snowden "lifestyle".
Fans of the show remember in season 2 when the couple welcomed Vanessa to the family with a spiritual ceremony. After the 21-day Alkaline diet and yoni steam, she was ready for "Forever".
It was over as quickly as it began and Vanessa moved to Australia. A typical PR statement was released, and  Vanessa was silenced with an NDA from the family.
The question of why an NDA was needed has made us scratch our heads for quite a while. Until now!
If you have been watching Seeking Sister Wife since season 1 then you may remember this. Ashley and Dimitri mentioned that prior to coming on the show they had a sister wife and "it didn't work out".
Well, the first sister wife has taken to a Facebook group to share her side of the story.
credit to Twitter user @stashiastories
Ashley and Dimitri are not legally married. However, Dimitri was legally married from August 2003 until he filed for divorce in July of 2011 according to records from Marion County, Indiana.
Ashley has not made a statement but has limited the comments on Instagram, and put her Etsy shop on vacation status. It is unknown if it is due to the claims made by Christeline.
Dimitri has not made a statement and turned off the comments on his Instagram account.
While we all watched Tayler move in abruptly this week on episode 6 she has posted support to her fellow "potential sister wife" Chrissy on her Instagram Story.
This is a developing story and we will keep you up to date as more information comes out.
To be the first in the know subscribe to the Spill it, Sister Podcast where Ally and Leah give you weekly recaps of Seeking Sister Wife every Wednesday.
---