Grandmas of Bravo
Real Housewives turned grandmas
Emily Bertha August 20, 2019 8:36pm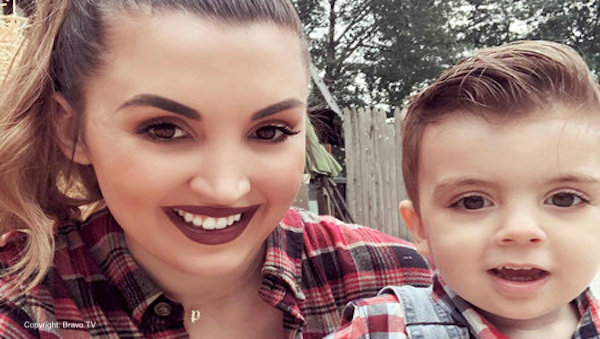 Blonde hair, Birkins, and body competitions aren't exactly typical of most grandmas. But the Real Housewives prove again and again that they are anything but typical.

Jacqueline Laurita
RHONJ star Jaqueline Laurita and her second husband, Chris, had a hard time getting Jacqueline's daughter, Ashlee, under control as a teenager. There were plenty of fights and an undeserved car, but a lot has changed for the mother and daughter since leaving the show. After her engagement and pregnancy announcement was shown on the show, Ashlee gave birth to an adorable baby boy. While Jacqueline dislikes the term "grandma" (she prefers "glam-ma" instead which is exactly something you'd expect from her), the new grandma seems to love what it stands for.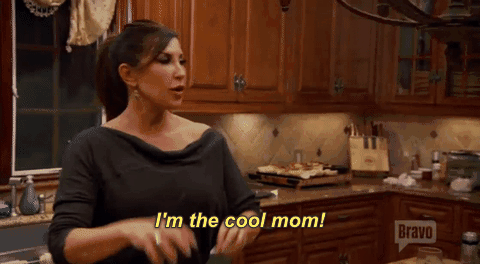 Jeana Keough
One of the original housewives of RHOC, we watched Jeana Keough's kids grow up on the show. Now, it's her granddaughter, Decker Kate, that is the center of attention. Jeana's daughter, Kara, gave birth back in 2016. This former Housewife's sons are all grown up too; Colton works for a law firm, and Shane works for Coldwell Banker. They may not be fathers now, but if they decide to become one, I'm sure they'll be just as amazing of parents as their mom and sister are.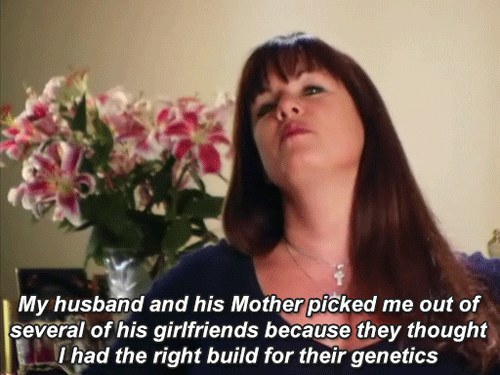 Lynne Curtin
Another former RHOC Housewife, Lynne Curtin's daughter, Raquel, had a baby boy a few years back. Now a toddler, Lynne's grandson, Carter, seems to take up just as much as her time as her design business; she's often posting pictures of him on her social media.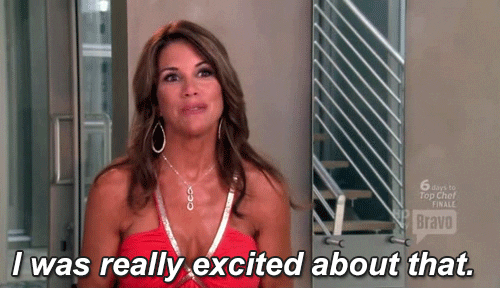 Vicki Gunvalson
RHOC OG Vicki Gunvalson is probably the most well known grandma on any Real Housewives franchise. Her daughter, Brianna, has two young sons, Troy and Owen. Brianna appeared often shown on the show, and so were her sons, even after they moved to Oklahoma. Vicki literally bribed her daughter with a house to move back to the OC… I don't even want kids, but I'd pop out five if it means my mom would buy me an entire house. This grandma always seems happy to whoop it up with her grandkids, PG style.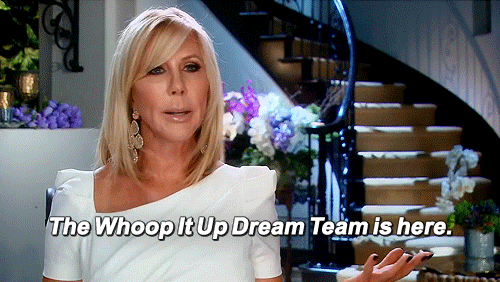 Tamra Judge
Also an OC Housewife, Tamra Judge is a grandmother to her son Ryan's baby girl, Ava. Ryan's relationship with Ava's mother isn't exactly in the best place right now, but luckily that doesn't stop Tamra from spending quality time with her adorable granddaughter.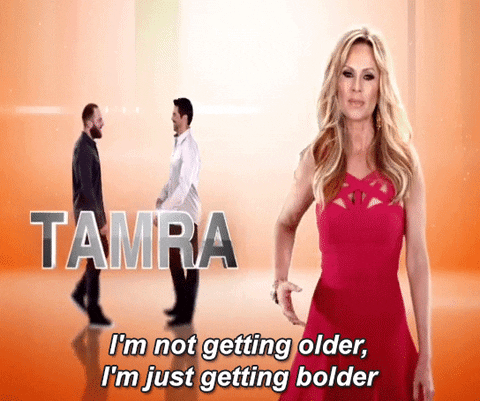 NeNe Leakes
Like many of the other housewives Real Housewives of Atlanta star Nene Leakes doesn't exactly embody the typical grandma persona.  So it's no wonder that she prefers the term "glam-mother" to "grandmother." Bryson's daughter, Bri'Asia, isn't really seen on the show, but I'm sure she'll grow up to be just as fabulous as her "glam-mother."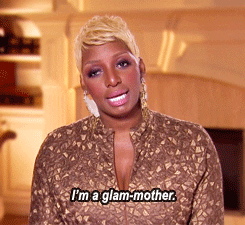 Kim Richards
Former RHOBH cast member Kim Richards seemed excited and more than ready to be a grandma when she found out her daughter, Brooke, was pregnant.  Kim often fought with fellow housewife, Lisa Rinna, on the show. But as a peace offering, Lisa gave Kim a bunny stuffed animal for her grandson. At the reunion that year, Kim returned the bunny because she felt it wasn't given with good intentions which is some cold-hearted sh*t.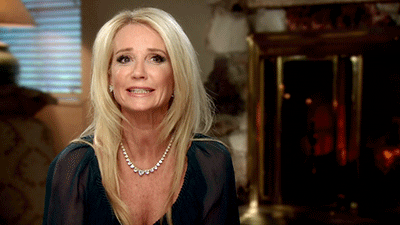 Who do you think will be the next Housewife to become a grandma? Comment below!
---