Get OFF my jock... go ON the RHONY tour!
Curated by Taste of Reality
Staff April 4, 2018 12:00am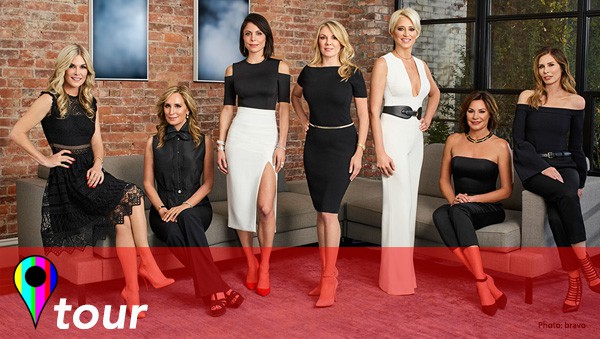 You can pay for tickets on Bravo's RHONY tour OR you can use Taste of Reality for FREE! Not that sitting on a hot, sticky bus with a bunch of strangers stuck in New York City traffic doesn't sound like a BLAST… but why not go inside the hot spots you've seen on Real Housewives of New York?! Use this self-guided tour on your next NYC vacation to truly live like the housewives from the show… or relive the moment by making your own tour!
1 . Stay at The Regency (or Sonja's house!)
Stay at the Regency… it's about Tom. Not sure LuAnn will be spotted here anytime soon (especially if she goes to prison for hitting that cop) but you might catch a glimpse of Tom while you're there! Or… you could just stay at Sonja Morgan's house which is up for rent!
2. Rooftop Brunch at Gallow Green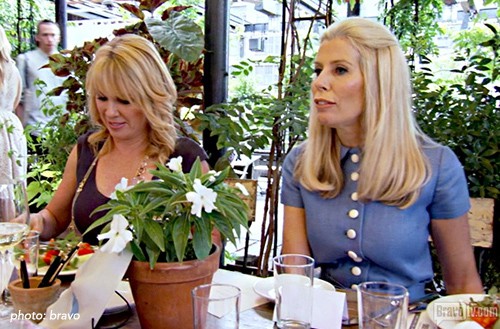 At Gallow Green, you can enjoy the best brunch in town at the place where Aviva shared all the dirty details about her dad and ruined LuAnn's lady luncheon.
3. Take in the City on the High Line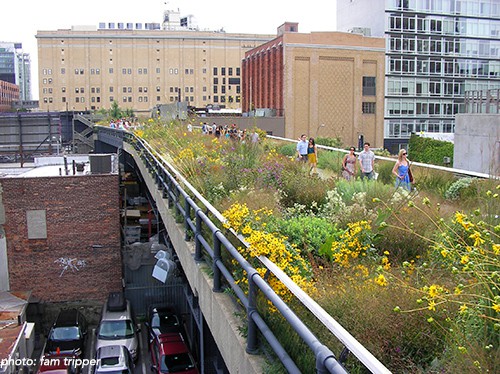 Take a stroll down NYC's mile-long, floating garden park, the High Line. It's the Housewives' favorite place to walk and talk about gossipy facialists and LuAnn's short French man fetish!
4. Get a Gold Facial from the Infamous Satoko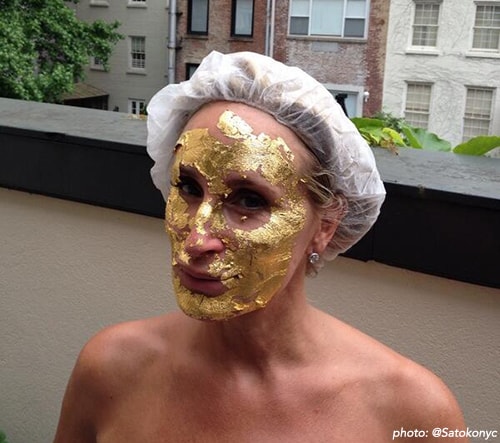 Speaking of gossiping facialists, you can find out all the dirt while you get Sonja's favorite facial from Satoko Yamazaki herself! — What happened here? —
5. Get Educated at the Museum of Sex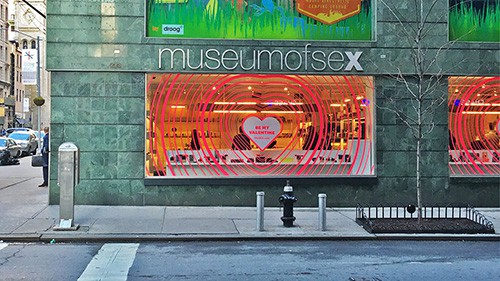 Learn all the things Mom and Dad never told you at the tastefully curated Museum of Sex where Ramona caused a stir in RHONY Season 6.
6. Lunch at Ramona's AOA Bar & Grill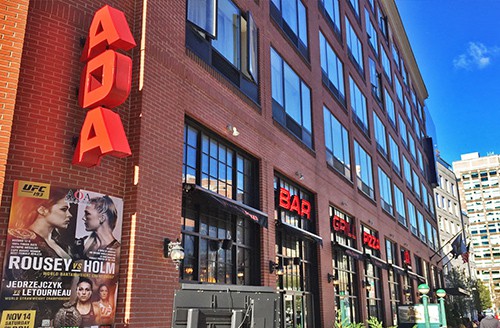 Grab lunch at Tribeca's hidden gem, AOA Bar & Grill, where Ramona turned restauranteur… or tried anyway!
7. Shop the Cute Streets of SoHo
Check out this handy guide to SoHo and check out the Housewive's favorite boutiques and one-of-a-kind stores including Belle Sigerson Morrison, Elie Tahari, Space Cowboy Boots, and more… Don't miss Georgetown Cupcake's sweet treats while you're there!
8. Go for a Splash at Aire Ancient Baths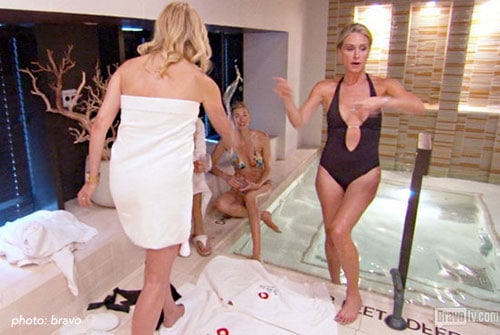 After shopping, give your mind and body a rest at Aire Ancient Baths where Kristen Taekman soaked Ramona Singer! —
9. Get Spiritual with Sonja's Psychic – Thomas John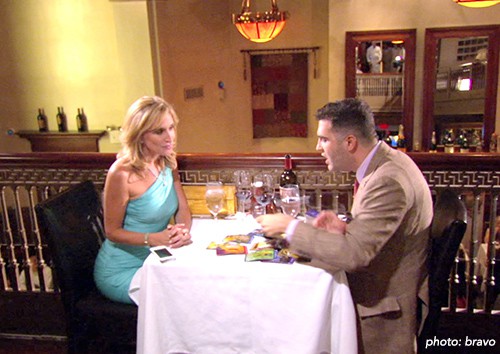 Celebrity psychic Thomas John will read your tarot cards and tell you how to navigate your housewife spirit!
10. Catch Dinner at Catch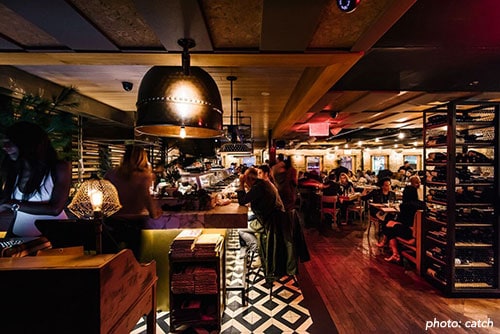 Head to the NYC's uber-cool Meatpacking District for a star-studded seafood dinner at Catch Restaurant where Bethenny and Dorinda couldn't bite their tongue in RHONY Season 8!
11. Chill Out at Minus 5 Ice Bar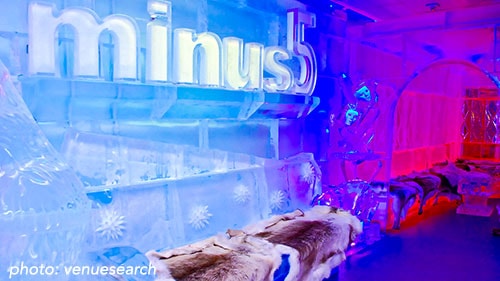 Be cool, don't be all uncool at Minus 5, a full bar made entirely of ice!

---