LHH Round-Up: It's All Fun & Games
Until Someone Gets Hurt.
Lisa Evans May 8, 2019 1:26pm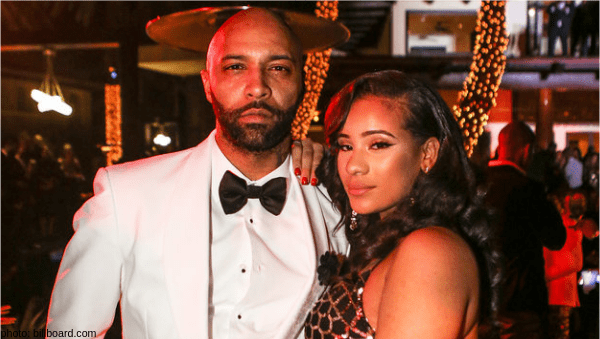 Hey Baby Hey!
Remember that time when Keyshia Cole was a cast member on Love & Hip Hop Hollywood?  Yeah, me neither.
Keyshia announced on her Instagram that she is expecting a baby with her boyfriend Niko Hale.  Look at the photos of her adorable baby bump:
Congratulations to the the happy family.
Keyshia already has a son from her marriage to Basketball player, Daniel "Booby" Gibson.
Moment of Truth.
I guess it's no longer quiet on the home front for Remy Ma.  The Love & Hip Hop New York star turned herself into authorities last week on a misdemeanor assault charge.
Brittney Taylor alleges that Remy punched her in the eye during a concert at New York's Irving Plaza last month.
Remy has denied the charge, shared that she never put hands on Brittney and states that she has proof to back up her claims.
Her lawyer is confident that security footage will vindicate Remy and the case will be dropped.  No witnesses have come forward to support Brittany's claims and apparently there is no surveillance video at the event that shows Remy in the green room at the time of the alleged assault.
Instagram: @balleralert
Brittney has been asking witnesses to come forward and currently there are only witnesses who confirm that Remy did not attack Brittney.
Remy was released on $1,500 bail and is to return to court May 24.
The Beginning of the End?
Over the weekend, the first official break-up of 2019 happened.  Or did it?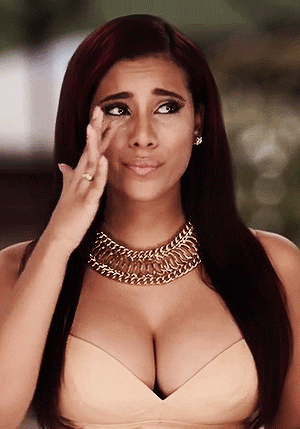 photo: giphy.com
Cyn Santana, 26 and Joe Budden, 38 apparently called off their four month engagement by doing the annoyingly, attention seeking new ritual.
The pair unfollowed one another on Instagram.  Cyn even took it a step further by removing all images of Joe from her Instagram and she is no longer wearing her engagement ring.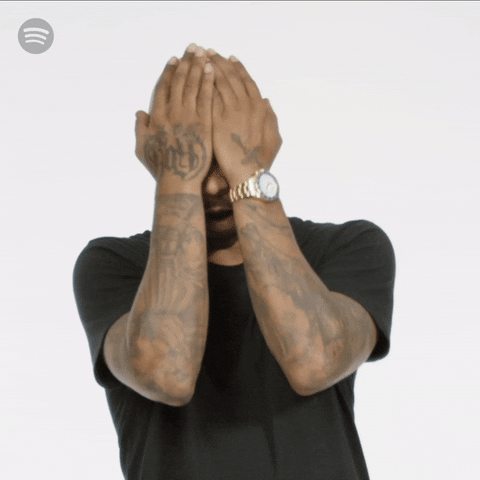 photo: giphy.com
The split allegedly comes after a huge fight and Cyn is done with the relationship.
Of course people are saying that Cyn is dropping clues with this Instagram story she posted:
Instagram: @theshaderoom
The song showcases a woman's rage against the man who cheated.  Here we go!
The couple who share a 16 month old son have been together since 2016 and became engaged in December of 2018.
And while this last season of LHHNY was difficult for both and showcased Cyn's postpartum depression as well as her complaints that Joe worked too hard and didn't show her enough attention, the couple ended the season on a good note.
My spidey sense says that the duo didn't have a story line for the season because let's just face it that's going to be a very long engagement.
Will the couple reunite?  And will Remy Ma do another bid? Let me know in the comments below.
---