Friends of the Real Housewives' Cast
Friends or foes?
Emily Bertha April 25, 2019 11:48am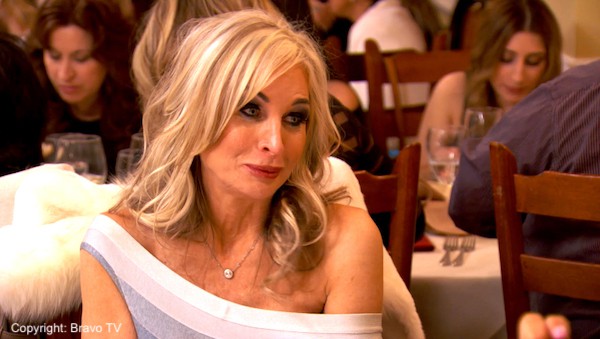 Much like me trying to convince myself that I can wear a white shirt for an entire day without staining it, some things just never happen. Such is the case with certain women on The Real Housewives' franchise. Try as you might, sometimes you're just not destined to be a Housewife. Of course, there were plenty of women who got demoted to or promoted from "friend of cast," but there are many more who never got to hold an orange (or apple, peach, etc.) and never will.
Check out this list of the many friends of the cast and my unsolicited opinions of them!
---
RHOA
MARLO HAMPTON
If you've read any of my RHOA recaps, you know that I'm not a fan of Marlo Hampton. She's not a cast member, and no matter how hard she tries, she'll never be. Yeah, she adds to the drama, but it's mostly cheap shots. So the girl needs to pipe down and not be featured in every episode because contrary to what she may think, she is not the spotlight.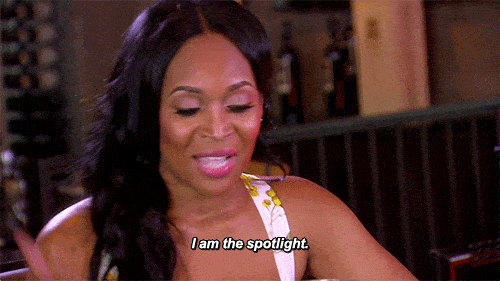 TANYA SAM
The most recent friend of the cast, Tanya, is just one of those people who inexplicably annoys me. She's always on the cusp of adding some major drama or humor, but never quite fully gets there. Also, WHY WOULD YOU SPEND MONEY ON A HIBACHI GRILL IN YOUR BASEMENT?! A cotton candy maker, one of those weird cool nitrogen whatever they are popcorn stands, or literally anything else I could respect, but a hibachi grill in a small area that overeats? No.
---
RHONJ
KIM D
From spreading rumors about Teresa Giudice's infidelity to orchestrating strippergate, was Kim D ever really friends with any of the ladies on the show? Of course, RHONJ just wouldn't be the same without her. Who could forget all the drama that went down at her Posche fashion shows? Basically, she's the sprig of parsley atop spaghetti; she's not quite integral but certainly keeps things more interesting. So for that, we appreciate her.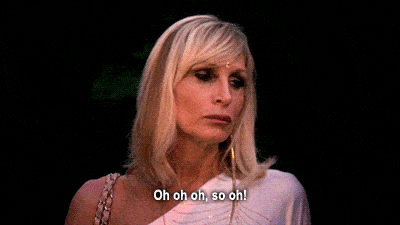 KIM GRANATELL
The other Kim wasn't as bad, but she still wasn't great. You never really knew whose side she was on; Teresa's? Danielle Staub's? Neither? I'm all for getting kicked out of a place once or twice to up your street cred, but to cause a scene so big it took multiple Manzo's to kick her out of  Melissa Gorga's house? That's a no from me, dawg.

ROSIE PIERRI
This is the emotionally available lesbian EVERY reality show needs. Rosie Pierri was both a friend and  family member to some of the Jersey cast-mates. She tried to stay out of the drama, but don't mess with her when it comes to her close family, friends, and partners. Rosie joined in guys' poker nights and cooked right along with some of the ladies, proving gender norms are, in fact, bullish*t.
---
RHONY
BARBARA KAVOVIT
The new friend of the cast this season isn't exactly everyone's friend, but I think she tried her best. Barb supports Lu and tries her best to help then other women unless they push her away (*ahem* Dorinda Medley…)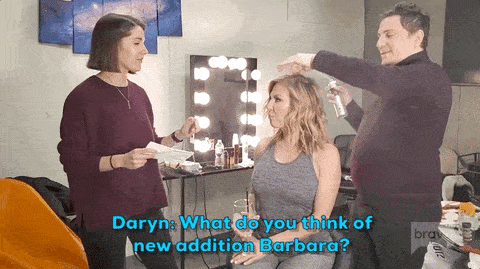 ---
RHOBH
FAYE RESNICK
I mean…come on. How is this name 'The morally corrupt Faye Resnick' not ingrained in all of us by now? Not only did she get her five minutes of fame from the OJ trial, she then got a lifetime on the Real Housewives of Beverly Hills. Her legacy will forever live on even if she is no longer making appearances on the show.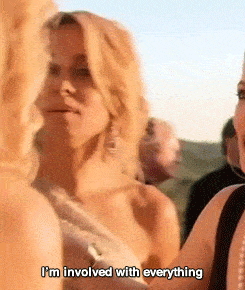 EDEN SASSON
Long friendships tear, don't care. Daughter of hair legend Vidal Sassoon, Eden Sassoon, originally joined the cast as Lisa Rinna's friend. However, their friendship quickly disintegrated when Lisa made her the scapegoat for comments about Kim Richards' sobriety. Eden "left" the show after one season (although rumor is she wasn't asked back. Way to save face, Eden).

DANA WILKEY
This event planner and proud owner of a huge Barbie collection went from friend to foe with former Housewife Taylor Armstrong. This Barbie girl in a Beverly Hills world had no problem voicing her opinions, and quickly got on many of the ladies' bad sides. She accused Brandi Glanville of having sex in a bathroom during a party and slut shamed her. Slut shaming is so 1800s, and I was happy to see Dana go.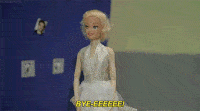 ---
RHOC
SARAH WINCHESTER
Ahh, who could forget the infamous cake eater (not a euphemism)?  Sarah is the one who ate the bow off of the uncut cake at Heather Dubrow's party. Did she not know Heather at all? Did no one warn her that Heather's motto is manners over everything? Out of all the ladies, Heather is absolutely the one whose party you should not mess with.
FERNANDA ROCHA
Remember the gorgeous Brazilian fitness instructor from RHOC? That was Fernanda. She shared a kiss with Tamra Judge which turned into a storm of unnecessary drama. Listen, whether you're straight or gay or queer, chances are we've all had a meaningless kiss or ten. Fernanda was one of the more reasonable friends of the cast, and the only reason I'm glad she left is that now I can actually concentrate on the show instead of solely focusing on how stunning she is.

Which friend of the cast is your favorite? Comment below!
---