Reality Check: The Freedom Trail Tour
Hop aboard and take an inside look at the church where one of the most cringeworthy moments in reality television history took place!
Emily Bertha May 8, 2018 9:34am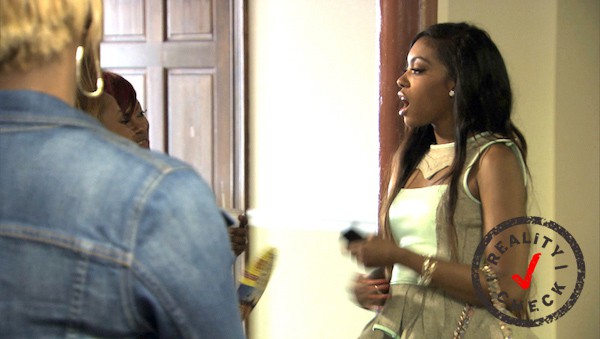 The cast of Southern Charm Savannah aren't the only Bravolebs to experience the city of Savannah. The women of RHOA took a trip to Savannah in Season 6, long before the Apollo jail landing and back when the only talk of cockroaches was during a dinner at The Wedding Cake Mansion. Ah, the good ole' days.
Eager to see with my own eyes where both United States history and reality television history transpired, I decided to visit the First African Baptist Church.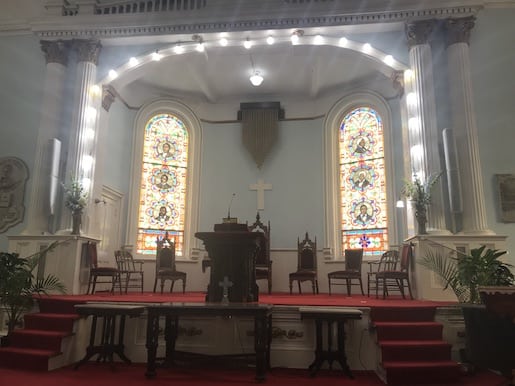 The First African Baptist Church was a stop on The Freedom Trail Tour NeNe Leakes arranged for the ladies during their Savannah trip. A sad commentary on America's education system (and Porsha William's intelligence)/ reality tv GOLD was made in this church. Remember when Porsha thought that the Underground Railroad involved actual trains?!  Yeah, that happened here. 
The women of Atlanta had to explain to a black American whose own grandfather was a CIVIL RIGHTS LEADER that the term "railroad" was a euphemism. Next stop on this train is getting Porsha educated on her own damn history.  I mean, c'mon girl. I remember cringing so much as I watched Porsha trying to wrap her mind around this fact. This moment was "watching a video of yourself from middle school dancing in Mudd jeans to Trace Adkin's 'Honky Tonk Badonkadonk'" cringe-worthy. I swear I felt the embarrassment from that RHOA moment years before as I walked through the room.
Video clip via Bravo
During my tour of the church, I got to see for myself the pattern of breathing holes above the four-foot crawl space where runaway slaves hid. This ventilation system was what prompted Porsha to ask how the trains could fit underneath the church.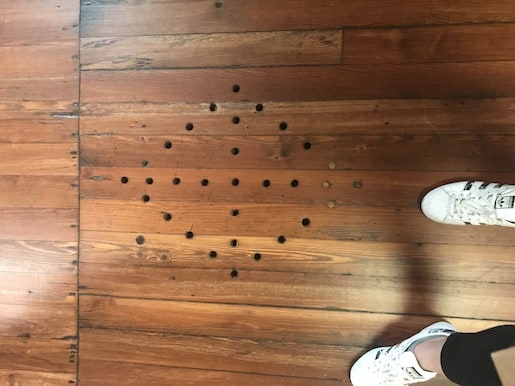 My tour guide asked our group what we knew about the underground railroad while covering his face. He explained that he had gotten in trouble before for giving disapproving looks to people who pulled a Porsha, so he learned to cover his face. Apparently, Porsha isn't alone; my guide said that many visitors, mostly Americans, believed that the Underground Railroad involved an actual train.
I'd just like to take a moment now to address my fellow Americans. Our country doesn't exactly have the best reputation these days (#notmycheesepuff), so can we PUH-LEASE hop aboard the train of knowledge when it comes to the most basic history? Thanks.
Overall, my experience was quite moving, and it was incredible to learn that slaves traveled 3 miles on foot after working all day to build this church. I'd say that's about 2.9 miles farther than participants in Nene's "Heel the Soul" event could ever walk.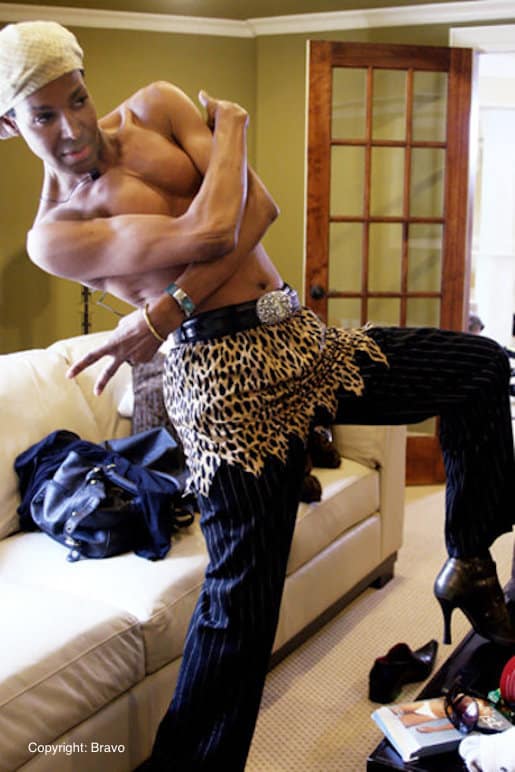 Check out more places the ladies of Atlanta visited on their Savannah trip here! But first, repeat after me "The Underground Railroad did not involve actual trains."
---