Another Former Lover of Thomas Ravenel is Speaking Out Against the Southern Charm Star
Luzanne Otte says that her relationship with Ravenel turned dangerous, quickly.
Genny Glassman May 22, 2018 4:39pm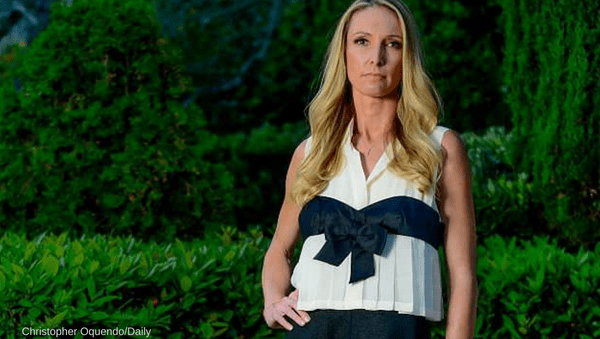 The case against Thomas Ravenel is getting worse and worse. Another former lover is speaking out against Thomas, adding to the growing list of women who have claimed that the Southern Charm star has engaged in abusive behavior.
Luzanne Otte spoke with The Daily Mail early today and explained that she briefly dated Thomas a year ago. The two met through another member of the Southern Charm cast, Patricia Altschul, and though Luzanne had her reservations, she decided to date the reality star when he made a grand gesture in her honor.
At the time, Ravenel had started to date his current girlfriend, Ashley Jacobs. Torn between the possibility of  losing Otte and keeping Ashley, Otte says that Ravenel told her that he "dumped Ashley like garbage."
Otte reflects that in hindsight there were other signs that Ravenel was not all that he seemed. At the time, Kathryn Dennis was in rehab and Otte says that Ravenel took every opportunity to trash Kathryn. Otte tells The Daily Mail that at a cocktail party, Ravenel even took the opportunity to trash Kathryn in front of a group of their peers. "It was very dark," she tells them, "and it was in the company of three other people, that he said he thought he would be better off if she overdosed."
She adds that, "I've never heard anyone say that about their worst enemy, much less the mother of their children. I mean aside from the basic human cruelty it was just very disturbing."
As far as the rumors that Ravenel had allegedly raped his nanny, Nanny Dawn, Luzanne says that, "There were rumors at the time that they had had sex and he said that was ridiculous and that she's not somebody that he'd be attracted to and comments like that…"
Nanny Dawn has recently filed a complaint with South Carolina police claiming that Ravenel had raped her, but Otte feels that Ravenels comments were meant to kill the rumors that the two had had an affair.
The final straw came with a bizarre incident between the two, where Otte said that Ravenel's behavior turned erratic.
"We'd come home from a lovely dinner," she tells. "It was my last night in Charleston and I was upstairs sorting my stuff and I heard a ruckus downstairs."
"I thought [Thomas] was in some sort of an altercation on the telephone with somebody and sort of peeked out the door and he was coming up the staircase and I realized there was no phone and he was directing that diatribe against me."
Otte says that Ravenel was in a "trance-like" state. She claims that Thomas physically intimidated her, "He likes to tell people he was a wrestler in college. He got right up to me and it seemed like he wanted to fight me, like physically fight me and it was so outlandish I wanted to laugh but my instinct was… don't laugh at him because he's going to hit you if you do."
Luzanne tried to calm Ravenel down and she notes that his tantrum ended almost as quickly as it erupted. However, the experience was too much for Luzanne who said that Ravenel's Jekyll & Hyde behavior caused her to reconsider the relationship.
Ravenel even attempted to apologize for his tirade, telling Luzanne that, "A woman should never be treated that way." However, his words came too late to save the relationship.
Months later, Luzanne alleges that Ravenel called her and said that girlfriend Ashley had claimed that Luzanne was running a fake social media account to troll Ashley. Luzanne says that she reached out to mutual friend Patricia, who told her that Ashley had found suspicious emails.
"Patricia said something about emails Ashley had found. And I said I would be more than happy to talk to Ashley about any emails between Thomas and I because I would never want to hurt anyone's feelings."
Luzanne says that she told Patricia that, "I would be happy to set things straight. She said she extended that offer to Ashley who did not accept it. That was that as far as I was concerned."
However, Luzanne said that Ravenel and Jacobs couldn't leave well-enough alone. The two began to trash Luzanne's reputation, telling Patricia that Luzanne had lied about going to Harvard and Notre Dame. In an effort to prove her innocence, Otte says she presented her diploma, student ID's, graduation pictures, and commencement brochures to Altschul, but Ravenel and Jacobs proceeded to insist that the documentation were all forgeries.
She tells The Daily Mail that, "[Thomas and Ashley] said they were all forgeries, that I was a con artist, that I had spent time at Bellevue [a mental health hospital in New York]. They put this online and created a false narrative."
The two even started to claim that Luzanne was using her relationship with Ravenel as a come-up. They also claimed that Luzanne, who had been childhood friends with Kim Kardashian, was attempting to brandish her relationship with Kim in an additional effort to get famous.
Frustrated and afraid, Luzanne then turned to the police in an attempt to stop Ravenel from continuing to harass her. She sent a Cease and Desist letter to the couple and went to the police after the two had published her personal address online.
Luzanne said that Ashley Perkins, who earlier this year accused Ravenel of raping her mother, even wrote in to a livestream of a podcast that Ashley Jacobs was on, saying that the two kept talking about Luzanne in an attempt to distract fans from the allegations Perkins was making about Thomas' harassment of her mother.
Otte says that in the livestream, Perkins wrote, "You know why aren't you guys responding to what Thomas did to my mother, or my mother's story? You know, you're still talking about Luzanne, focus on what matters."
Of course, we now know that the allegations against Thomas have consistently been growing. While Otte does say that Patricia Altschul has been a special means of support throughout her ordeal, her feelings on Thomas are far from positive. "Thomas is a lost soul," she says, "I've never met anyone like him and that's not a compliment."
While Luzanne has yet to make any allegations that the abuse from Thomas were physical or sexual, it does sound like his behavior as a boyfriend and an ex were extremely abusive. It should be interesting to hear how Thomas and Ashley respond to Luzanne's story, but as far as we can tell, things are looking pretty damning for T-Rav.
Editor's Note: (June 8, 2018) In the first reporting of this story we incorrectly classified the interaction between Nanny Dawn and Ravenel as "sex." We've since decided to change the language to "alleged rape," to better characterize this interaction and to acknowledge the difference between consensual sex and sexual assault.
Do you believe Luzanne's story? Let us know in the comments.
---