Forgotten Bravo Businesses: Part 2
Grab yourself a BLK Water and get your Drink Hanky ready
Jaimee Palkovicz August 31, 2018 12:14pm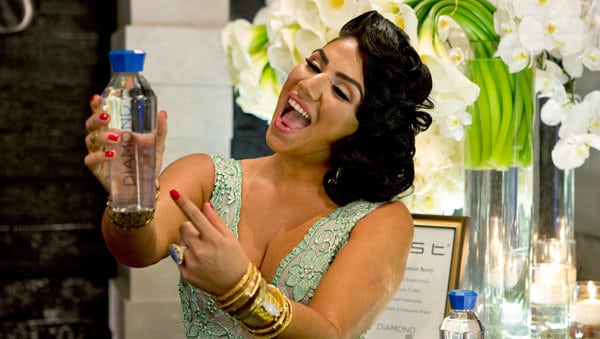 This weekend was another one spent watching old Bravo shows, but unlike my usual re-watch, this time it was a new watch. For the first time, I started watching Shahs Of Sunset, and while watching, I realized there are even more Bravo businesses we forgot about – check out the first part of this article – Forgotten Housewives Businesses – to my surprise, there are even more Bravolebs that started businesses that have been lost and forgotten along with those housewife businesses.
Diamond water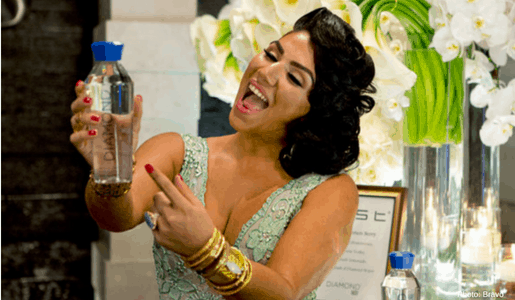 Asa Soltan Rahmati is a free spirit Persian who loves all things holistic. During the first few episodes of the first season of Shahs of Sunset, Asa talks about the Diamond water that she makes at home. Diamond water is pretty much diamonds soaked in water that she swears by. Years later you can still spot Diamond water being sold at your local Ross store.
The Drink Hanky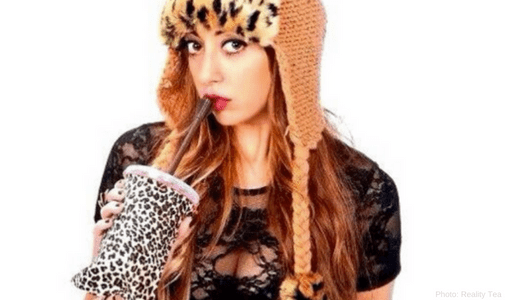 On the one and only season of Princesses of Long Island, Amanda Bertoncini started her company, Drink Hanky. The Drink Hanky is described as "Cold Beverage Couture – The functional and fashionable solution to keep your drinks cool and your hands dry. You can dress-up any beverage – your morning coffee, your water bottle at the gym or your beer at the football game." When I first saw this product while watching the show, I thought, "no way could this still be a business." But, to my surprise, the Drink Hanky is still being sold on Amazon and Etsy!
Xcalibur Sweaters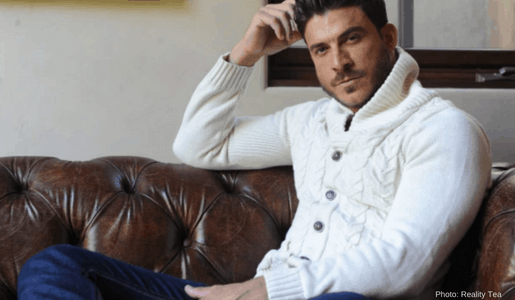 When Vanderpump Rules first started, Jax Taylor was known for his chunky knit sweaters. Since he was getting so much attention due to his sweaters, he thought starting a sweater line would make sense. He partnered with Xcalibur for a line of fall sweaters for men and women. He may have sold a couple, but unfortunately the business didn't go very far.  At this time there is no where to purchase an Xcalibur Jax Taylor sweater.
BLK Water
Although it may have not looked edible, the Manzo brothers, Chris and Albie decided to make it their business to push BLK Water. BLK water is really just normal water with a bunch of vitamins in it and it's black. Since the show ended, the Manzo brothers severed their ties with BLK, but, you can sometimes still find it in your local grocery store.
Rosie Pope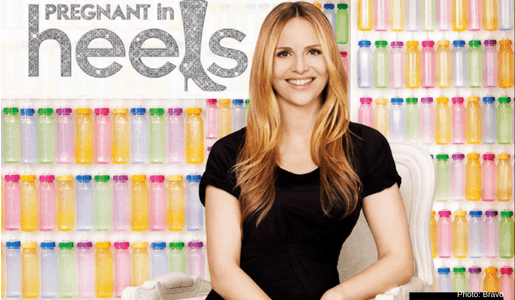 Ok, so technically Rosie Pope isn't a product, she's a person. The show, Pregnant in Heels was pretty much a whole infomercial on her business. Pregnant in Heels was featured on Bravo, and was about Rosie, The Pregnant Women concierge.  Her business was to help her wealthy and sometime outlandish pregnant clients prep for parenthood.
Have you purchased any of these products? If so, tell us in the comments below!
---