Floribama Shore Star Arrested
Nilsa Prowant was arrested for flashing a crowd of people then kicking in a car window.
Ashley Hoover Baker July 8, 2019 10:11am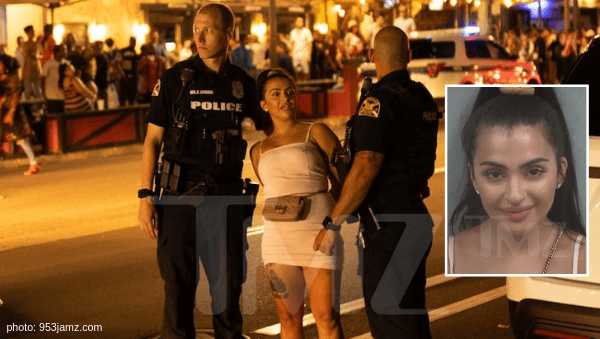 Floribama Shore star, Nilsa Prowant, was taken in by cops in St. Petersburg, Florida after allegedly flashing her breasts to a crowd of strangers, before kicking in a car window. Officers note in their report that there was an indication Nilly was under the influence. There's no 'keeping it classy' for this group!
TMZ got their hot hands on the arrest report. "Nilsa was observed by officers — and a large crowd — revealing her breasts from a balcony, telling folks down below to sneak a peek."
View this post on Instagram
According to the report, "Nilsa was told she had to beat it after that, but cops say she became belligerent and erratic. They also say that once she got into a car for a ride home, she started to lose it … allegedly kicking the rear driver side window, until it shattered. That was the last straw, it seems — witnesses say one cop said, 'You got to go.'"
'Nilly' got herself arrested and booked for two misdemeanors –  disorderly conduct and for exposing her sexual organs. Thankfully, the bail was only $400. The reality star was out the next morning by 6:30 AM eastern time.It was unclear to the people at the scene if cameras were rolling for this incident. TMZ speculated that Floribama Shore is filming right now. It is set to air in the fall.
Do you think Nilly caused this scene for camera time? Sound off in the comments!
---