Flipping Out Star Reaches Custody Agreement
The exes had a sit down after an emotional day in court.
Ashley Hoover Baker August 9, 2019 7:52am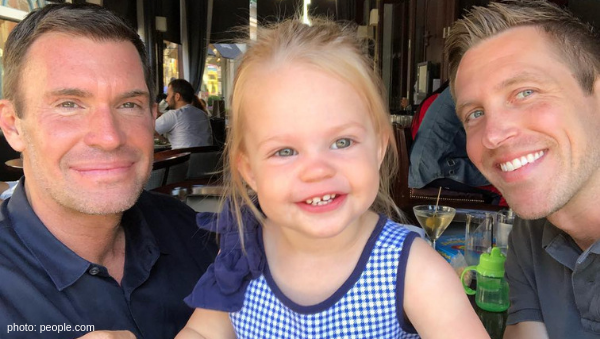 Flipping Out star, Jeff Lewis and Gage Edward, reach temporary custody agreement regarding their 2 1/2 year old daughter, Monroe. The exes had a sit down after an emotional day in court.
Jeff turned to his SiriusXM show Jeff Lewis Live! to dish on how he and Gage "were able to sit down like adults" and "talk things through." He continued, "I was very much relieved because my biggest concern was Monroe, and I feel like this works best for her. I want to co-parent with Gage. I'm feeling very hopeful moving forward. He's a good dad."
What brought on this 180? A day in court with other parents fighting over their kids. "I start listening to the cases, and we're talking domestic violence, child abuse, child endangerment," Jeff remembered. "Gage and I are in nice suits, sitting there with our $600-an-hour attorneys and our lattes. And I'm sitting here listening to this stuff like, 'We're d—bags.' Because I'm going to be up there, 'He picked her up from breakfast at 8 a.m. and not 10 a.m.' and they're like, 'He beat me!' " Jeff clarified, "It really put things into perspective. Our problems seemed very trivial. Yesterday was a real win for both of us. I'm so glad we were able to go outside and work it out."
Do you think peace between Jeff and Gage will last? Drop your opinions off in the comments!
---