FIVE SCENE-STEALING RESTAURANTS FEATURED ON RHOP!
Check out these popular reality TV filming locations near Potomac!
Lara Sophia September 17, 2019 1:36pm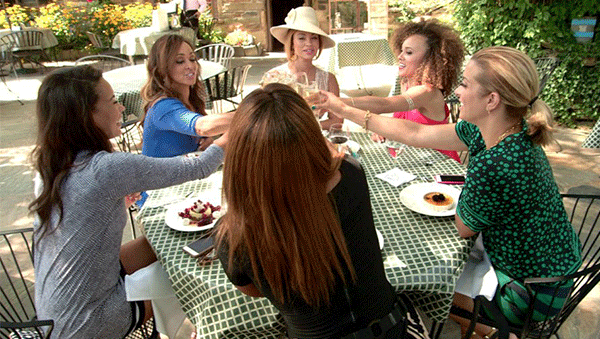 There are a few amazing restaurants that are popular filming spots for Bravo's Real Housewives of Potomac! These hotspots serve up great food and drinks plus a little bit of drama depending on the clientele! Plus, all of these locations are great places to spot your favorite Housewives and live it up like you're the one living in front of the Bravo cameras.
The Barrel is the Capitol Hill spot for Bourbon, Biscuits, & Brunch in a cozy atmosphere. This rustic whiskey lounge features a modest menu of small plate Southern-inspired cuisine from a scratch kitchen. Barrel also offers its patrons a wide array of craft cocktails from its' critically acclaimed cascading barrel-aging process.
Sakerum combines the rich flavors and textures of Latin and Asian cuisine and cocktails for a fusion unlike any other. But, this hotspots most important blend comes from the unique mix of people, great food & drink and unmatched ambiance. Sakerum is located just blocks away from D.C.'s bustling 14th and U Streets, which are both well-known for their blend of the modern and historic.
Wildwood Kitchen is located in Bethesda's Wildwood Shopping Center. This eatery is the sixth restaurant for award-winning Chef Robert Wiedmaier.Wildwood Kitchen is a local bistro that offers unique, modern cuisine influenced by the 23 countries surrounding the Mediterranean and serves classic cocktails alongside delicious curated wines. The menu at Wildwood Kitchen puts an emphasis on coastal offerings, exotic spices and farm-fresh vegetables that are cooked with little butter or cream, which truly reflects the healthful diet of southern Europe.
For more check out the Tours page of TOR!
---