The Five Fiercest First Eliminated Dragtestants
These Queens may have been first to 'sashay away,' but they sure made the most of their time on RuPaul's Drag Race.
Ashley Hoover Baker September 27, 2019 8:37am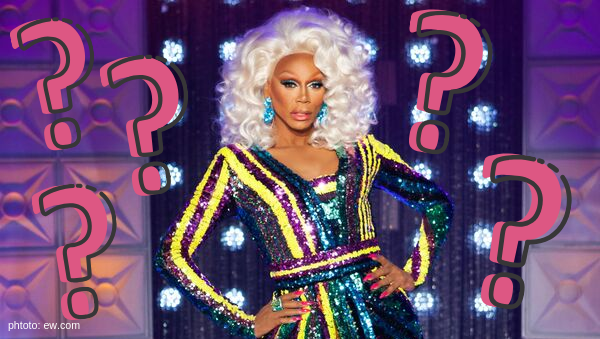 These five fierce dragtestants may have been first to 'sashay away,' but these Queens sure made the most of their time on RuPaul's Drag Race. Can I get an Amen?!?!
Season seven starlet, Tempest DuJour, is more than just a 'storm of the day.' This queen cheekily refers to herself as "the sacrificial lamb" as many fans consider her caliber of drag inconsistent with the minimal airtime she was given.
Did you know…Tempest has brains AND beauty? Her alter ego is a professor at the University of Arizona's School of Theatre, Film, and Television and played 'Queen ZaZa' in the film, "Cherry Pop".
You may remember Jaymes from the ninth season of RuPaul's Drag Race, but did you know New York Magazine named her one of the top 100 Most Powerful Drag Queens in America earlier this year?
Myriads of Mansfield fans were captivated by her bubbly wit and classic Hollywood glam. In case you missed it, the post-elimination video she shared to her YouTube channel received over 150,000 views in two days.
Miss Vanjie may have been the first eliminated on season ten of RuPaul's Drag Race, but this Queen IS a ten!
The tenth season of RuPaul's Drag Race began with the maxi challenge in which the contestants were tasked with creating a runway outfit from miscellaneous items found at a variety store. Though Vanjie was criticized by the judges for her look, she was praised for her energy and charisma.
As Miss Vanjie left the stage, she 'sashayed away,' repeating her name 3 times in different tempos: "Miss Vanjie… Miss Vanjie… Miss… Vaaanjie!" This iconic clip from her elimination lead to the creation of a viral Internet meme.
2. Kelly Mantle
This season six Queen was predicted to be a front runner, but was eliminated after lip-syncing for her life to fellow icon, Madonna's 'Express Yourself' in the first week.
In 2014, Kelly portrayed a transgender character in the indie film, "Confessions of a Womanizer". If that wasn't gag-worthy enough, Kelly made Academy Award herstory by being eligible for both Male and Female Best Supporting Actor.
Kelly didn't understand why the judges were not hungry for her bacon. Girl, none of us do…
1. Shangela
This season 2 Queen is nothing short of an Icon. In addition to Shangela appearing on The X Files, she can be heard her on Ariana Grande's song, NASA. Did I mention Lady Gaga hand picked Shangela to appear alongside her and Bradley Cooper in A Star Is Born?
Then, there was that time Shangela danced and lip-synced to a medley of Beyoncé songs at the GLAAD Media Awards. The performance was so outstanding, Beyoncé herself gave Shangela a standing ovation. A Queen showing love for a fellow Queen- what a time to be alive!
If you can't get enough of RuPaul's Drag Race, you should check out the podcast, Alright Mary. It  fills the void in my life while Drag Race is between seasons! Click here to listen!
Do you feel any first-eliminated Queens are missing from this list? Drop the names of the girls who make you gag in the comments!
---