Fashion Feud Involves The Hills Star Stephanie Pratt
Stephanie VS Kelly Cutrone 2019 is here.
Ashley Hoover Baker July 11, 2019 8:50am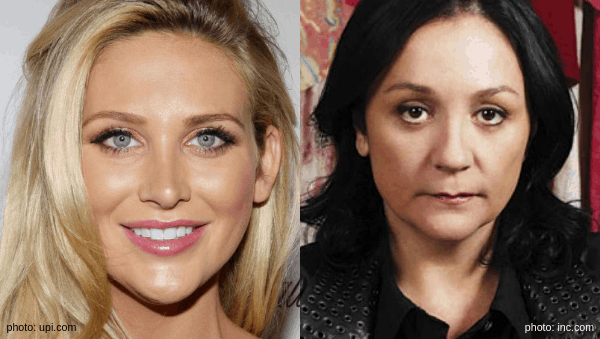 Time does not heal all wounds – especially when it comes to The Hills: New Beginnings star, Stephanie Pratt, and The Hills alum and fashion public relations powerhouse, Kelly Cutrone. The reality stars are STILL feuding  – a decade later!
Congrats are due to Stephanie who has managed to branch into the fashion world. The fashionista is about to launch her third line for British e-commerce retailer Goddiva. It's good to see Stephanie successful in business after she was iced out as an intern by the fashion public relations powerhouse back in the day. That was hard to watch!
Stephanie spilled to Metro.co.uk, "If Kelly Cutrone [turned up] I'd be like 'eff you bitch'. Spencer Pratt's sister continued, "I don't even want to see her. Maybe I'll send her a dress. A black one." Petty much?
Stephanie isn't the only person getting messy here…
Kelly can't seem to keep Stephanie's name out of her mouth either. Refinery29.com asked Kelly for her reaction to Stephanie revealing her eating disorder and meth addiction. Kelly's response? "It's not shocking. That would make her a lot cooler. She's so vapid." Could that have been sloppier?.
Whose side are you on? Leave Team Stephanie or Team Kelly in the comments.
---