Fans are Convinced That This is Dorit Kemsley's Goodbye Instagram Post
Hmmmmmm....
Genny Glassman May 16, 2018 2:09pm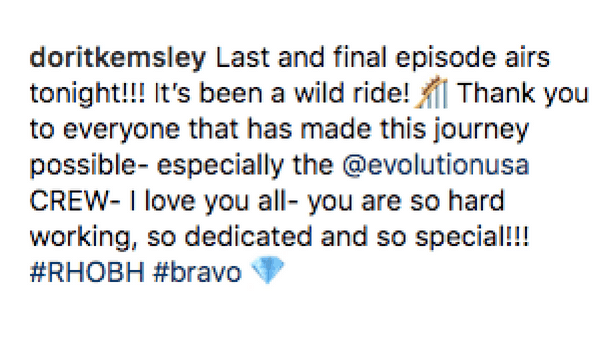 Would you miss her if she leaves? In a move that has added even more fuel to the rumors that this will be her last season of the Real Housewives of Beverly Hills, Dorit Kemsley recently made an Instagram post that has convinced us that this really is the end.
In the past, Dorit has played it coy when talking to the media about whether or not she will return for season 10 of the Bravo reality show. In April, she spoke with ET  and told them that, "I think once we finish the season, my husband and I can sit down and have a chat and see where we are in our lives and what we want to do. I would like to take a vacation[first]!"
More from Taste of Reality: Kelly and Michael Dodd are Officially Dunzo!
Well, perhaps Dorit and PK have already made up their mind. Yesterday, Dorit made a post on Instagram, which almost seems as if she is saying goodbye to the franchise for good.
"Last and final episode airs tonight!!!" She writes. "It's been a wild ride!🎢 Thank you to everyone that has made this journey possible- especially the @evolutionusa CREW- I love you all- you are so hard working, so dedicated and so special!!! #RHOBH #bravo 💎 "
We couldn't imagine the cast of Beverly Hills without her, but apparently, we might be in the minority. Reactions online to Dorit's possible exit have been split.  Some praised Dorit for bringing the drama and the glamour.
More from Taste of Reality: Is Jill Zarin Headed Back to RHONY?!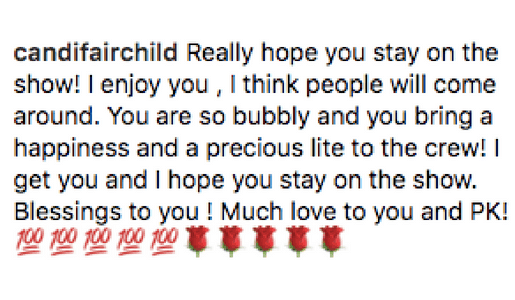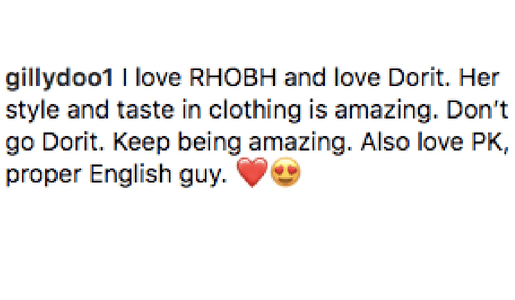 While others…well, let's just allow them to speak for themselves.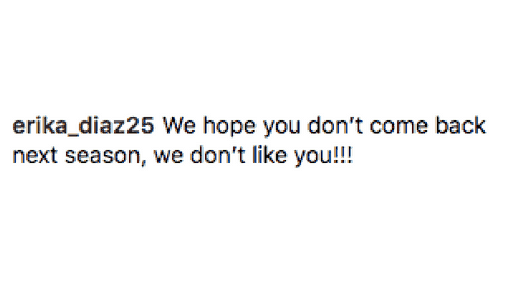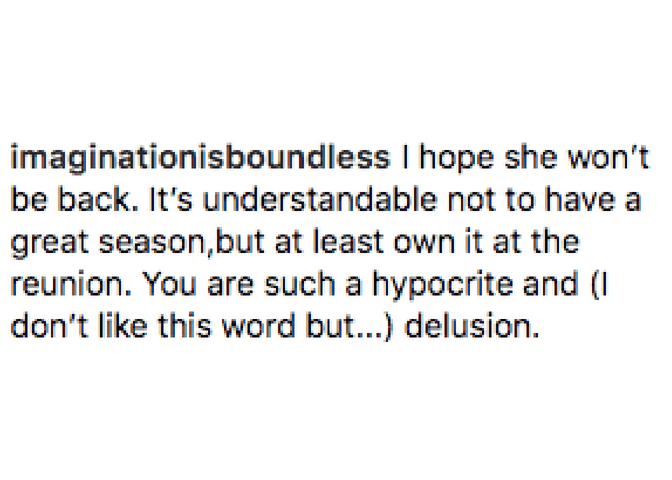 Yikes! Dorit certainly was divisive this season, so it's no surprise that she is bringing out the best (and the worst) in RHOBH fans. We can't be 100% sure that this is the end for our favorite motormouth, but if she is gone for good she will at least have Beverly Beach to fall back on!
Would you miss Dorit if she left the show?
---